APARTMENT DEVELOPERS FEEL THE BOOM
New Luxury Purpose Built Rental Developments Address Booming Toronto Market
For all the reports of a housing bubble in Toronto, Toronto's purpose-built rental apartment market is defying concerns and showing intense demand that is attracting the interest of apartment developers and investors. New developments are offering relief to renters struggling to find space in Toronto's market. Major luxury developments are starting construction with great promise as the Greater Toronto Area faces continued low vacancy rates and rising rents.
The primary factor driving rental prices higher is an increase in rental demand. Toronto's population has grown to 2.81 million from 2.615 million earlier in the decade. Demographic changes have also increased demand for downtown apartments. Millennials and young urban professionals are showing increasing preference for smaller living spaces close to amenities and their place of work. Baby boomer empty nesters are also selling their suburban homes and looking for smaller places to live now that their children have left to form their own families.
The Widening Supply Gap
A study by the Ryerson City Building Institute and Evergreen suggested that as many as 8,000 new purpose-built rental units were needed each year to keep up with the city of Toronto's growth. Since 2005, only 34 new rental projects have come on the marketplace, contributing just 6,723 units to the local market. Rentals of individual condominium units are filling only some of the gap. In 2016, Ontario had 637,801 purpose-built rental apartment units compared to 461,690 condominium apartments. Of those condominiums, 156,905 were being rented.
Many factors explain the slow growth of new purpose-built rental apartments before 2018. In the Greater Toronto Area, the industry is still feeling the lingering effects of rent control that depressed rental development during the last quarter of the 20th century. The focus of the apartment development industry for the early part of the decade has been on condominium buildings made for a quick sale. However, there are strong signs that developers are returning to the purpose-built rental apartment industry and the steady income it provides over the long term. Already, the pipeline for new residential rental projects in the GTA is 75% higher than in the past decade.
Condo Conversions
Examples of new rental projects underway include Westbank Corp's redevelopment of the Honest Ed's site at Bloor and Bathurst in Toronto. Early in 2018, the Minto Group announced 1235 Marlborough, a new 14 storey tower at the site of its existing complex near the Trafalgar and Upper Middle Road intersection in Oakville. Minto is also building a new luxury tower at the corner of Front and Bathurst, offering 501 rental units, 54,700 square feet of retail space and over 25,000 square feet of indoor and outdoor amenities.
Another sign of the strength and promise of purpose-built rental apartment developments is the number of condominium developments that have been converted into rental projects. Examples include the Selby, a 49-storey project proposed for the Sherbourne/Bloor intersection, and 602-620 King West, a 14-storey rental building being added to an established condominium complex.
In total, Toronto developers have eight purpose-built rental apartment buildings under construction (with 2,458 units) and another 37 buildings (9,207 units) being planned in Toronto. Throughout the GTA, a total of 162 rental projects have been proposed, which could deliver up to 34,000 units. The benefits of addressing the purpose-built rental apartment marketplace can no longer be ignored.
It's Time to Build New Apartments
"I have been saying for years that it's time for Canada to build new apartments," says Derek Lobo, CEO of SVN Canada Inc. "Purpose-built rental apartments emerged from the Great Recession of 2008 leading all sectors of the real estate industry. Cap rates decreased to some of their lowest points in history, and REITS took notice, going to where the money is. Right now, the regulatory landscape of Canada is the best it's ever been for developers of purpose-built rental apartments. With demand increasing, it was only a matter of time before the suppliers returned."
Lobo cautions that investors and developers new to the purpose-built rental apartment marketplace need to be aware of a number of differences between these properties and condominiums. "It's not the same as just building a condominium and renting out the units. There's differences in how you market, and differences in how you approach unit design, and differences in the preferred amenity space. New developers would be wise to partner with people who have experience in the market to show them the opportunities and avoid the pitfalls," says Lobo.
Plan Before You Build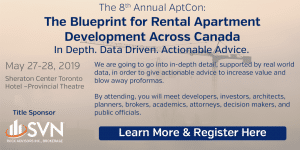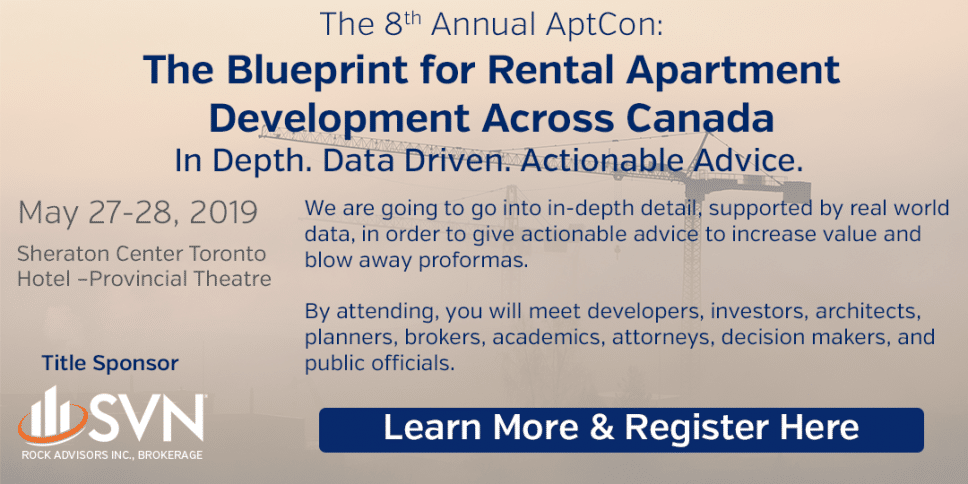 To reap the best benefits from new purpose-built rental apartment construction, and to minimize any challenges, it is important to conduct a detailed feasibility study before starting to build. Engaging a consultant with in-depth experience in the industry will help provide unbiased and accurate information that will allow the developers and the investors to spend their money wisely. A detailed feasibility study will identify the best markets to target, the most efficient unit mix, and the most cost-effective amenities to provide.
Purpose-built rental apartment markets provide investors with a long-term income that they don't get with condominiums. This is one reason why the shadow condominium rental apartment market has done so well, and developers have already noticed and are building to reap the rewards.
TwitterLinkedIn
Over the past seven to 10 years, it seemed as if the market had forgotten how to spell VTB. With interest rates as low as they were, the vendor takeback mortgage was essentially an unnecessary device that sat unused. But the vendor takeback, or VTB, is a specific tool...