Apartment Leadership & Intelligence Resides Here
Brokerage, Feasibility Studies, Apartment Development Consulting, Asset Management, Student Housing, Land, Lease-ups & Value Creation
Flash Survey: Rent Collected on April 1st
SVN Rock Advisors invites all rental landlords to share anonymous and confidential data on the number of tenants who did not make their April 1st rent payment. The data is critical to show lenders and all levels of government the magnitude of the situation.
This is a short and anonymous survey that should take no more than 5-10 minutes of your time. SVN Rock Advisors will analyze all collected data, and produce a detailed analysis that all participants will have access to.
All data is collected and stored in confidence, and no identifying information will be requested or stored. If you have questions or concerns, or are experiencing technical difficulties, please contact Sally Turner, Director of Research & Consultancy by email at: sally.turner@svn.com
3 Minute Video on Our End-to-End Apartment Development Services: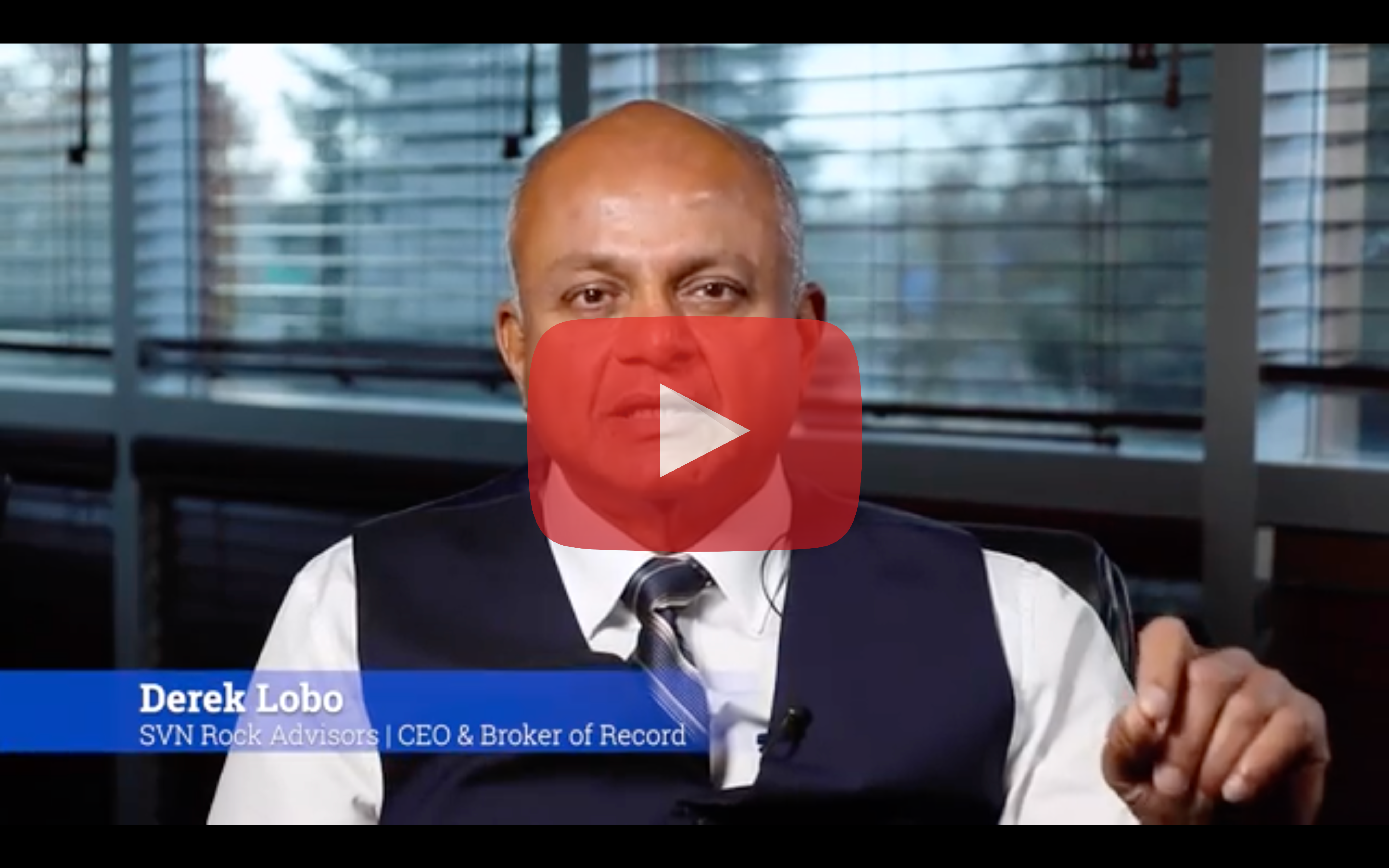 COVID-19 & The Rental Apartment Industry Webinar Series:
SVN Rock Advisors has been through 17 recessions travelling across North America to places where there has been tough economies. We have been in this industry for 30+ years and are here to help during these challenging times.
We are hosting an ongoing series of webinars to share with the apartment industry our knowledge & expertise as well as insights we have obtained from industry leaders on how to prosper through the COVID-19 pandemic.
Webinar 5 – Thursday, April 9, 2020 at 10:30am EST
Join SVN Rock Advisors for the next in our series of Flash Webinars designed to help landlords navigate the COVID-19 Environment. We'll provide a detailed drill down on:
How many tenants paid rent April 1st? Our detailed analysis of our cross-Canada survey.
What to do to collect rent from tenants who didn't pay: We have the resources and advice.
How to talk to your lender: Use our study data and resources to talk to your lender about your plan to stabilize your NOI.
Webinar 1
What happens to apartment rents and vacancies in an economic downturn?
What should a developer who is currently under-construction do right now?
The one thing you should change about how you lease apartments to maintain your current NOI.
What are the opportunities and dangers for apartment investors during this time?
Webinar 2
Learn actionable items to collect rents in a COVID-19 environment!
Discussion points in negotiating strategies with your tenant if they can't pay their rent.
What documentation would be prudent to use for non-payment of rent?
What will happen to: Rents, Cap Rates, and Transaction Volume
Answering your questions.
Webinar 3
As April 1st approaches, landlords are getting ready for an uncertain rent collection. This webinar will recap how you prepare for that time and give you some suggestions on the next steps with lenders.
This is a preliminary session only, things will become more clear after the first week in April.
Webinar 4
By April 3rd, we will have an idea of how many tenants did and did not pay their rent after the first month impacted by COVID-19. We will share our findings in this webinar, allowing you to benchmark your results to other landlords.
We are going to review a template telephone script as a guideline to your rent-collection discussions with tenants.
We will provide actionable strategies to maximize rental payments now and in upcoming months.
We will guide you in setting up a payment plan to catch up on unpaid rents.
Fill this Form to Access the Following COVID-19 Rent-Collection Resources:
Document List:
Template Letter Helping Tenants Prior to April 1
Template Letter Upon Non-Payment After April 1
Rental Arrears Payment Agreement – Cohen Highley
Financial Health of Your Operation Bulletin – Cohen-Highley
Template Telephone Script for Landlords – Recouping Rent Payments After April 1
[/vc_column]
Commercial Real Estate Podcast: COVID-19 & Apartment Tenant Relationships
The focus of this discussion with Aaron and Adam from CRE Podcast is how apartment landlords can handle and manage rent collection in these unprecedented times, as COVID-19 continues to escalate.
With many tenants potentially unable to pay rent, Derek shares his thoughts on how to deal with them compassionately. The three then get into how real estate investments can be affected by other industries. Later, Derek provides a positive message for anyone who is worrying about what COVID-19 will bring.
Topics covered include:
The first thing you should be doing as an apartment building owner.
What to expect for April 1 rent payment and beyond.
Thinking about people in tougher situations.
Aiming to keep the building full.
Proactively dealing with the "front door" and the "back door" of your building.
Communicating with tenants and utilizing payment plans.
Different types of tenants and how some will be more affected than others.
How rent control can influence decision making during the pandemic.
Information that SVN Rock Advisors will be compiling and sharing.
SVN webinars based on COVID-19
Cap rates and how Derek has seen them affected over the years.
Both sellers and buyers wanting to pause.
Pulling out apartment equity to solve problems elsewhere.
What to do if the deal flow slows down.
Looking back on other scary times in Derek's life.
Worrying solves nothing.
Research, Consultancy & Brokerage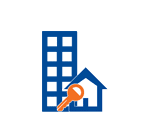 SVN Commercial Real Estate Advisors who participate in multifamily brokerage offer both national and cross border reach with local expertise. Whether you're looking to buy or sell a single property or a geographically diversified portfolio, SVN Rock Advisors have the capability to advise you on your multifamily needs. Our Multifamily Brokerage Advisors routinely work on properties ranging in scope and scale from a small apartment property in a tertiary market to large institutional caliber portfolios. Our commercial brokerage advisors are some of the most accomplished and proficient professionals in the field of apartment and multifamily brokerage. We understand the complexities of today's apartment transactions and are ready to assist our clients with every detail of their apartment investment and help achieve its highest value.
At SVN Rock Advisors, we understand the value of in-depth information critical to multifamily investors and devlopers, including:
Analyzing what market, what product, what amenities type to build;
Persuading—through the careful presentation—renters that the apartment and community meets their specific needs;
Packaging the apartments and community and defining the people to lease it; and
Ensuring afterward that the apartments and community meets their expectations
Defining Renters Personas that include both Demographics and

Psychographics

Designing and Review of Functionality and Lifestyle
Investment analysis
Employment and household growth
Recent sales activity
Our apartment brokerage advisors are committed to delivering the highest level of service. We are continuously looking for new and better ways to serve our clients' objectives in today's increasingly complex apartment and multifamily investment environment.
If you are searching for multifamily or apartment investments, browse our listings in Canada or Cross Border inventory of current opportunities.
Student Housing Brokerage

Purpose-built rental student housing is a growing market that has seen steadily rising demand over the last twenty years, and a supply that has only just started to rise to meet it. The number of students attending colleges and universities across Canada is growing. The number of students coming from outside Canada is growing, as are the number of students who are choosing to attend universities outside their home region.
Student housing has a number of features that make it very different from other forms of purpose­ built rental housing. Suppliers are only now adjusting their building stock to meet these unique demands, and the results are student housing units that better meet the needs of Canada's students, for the benefit of the students, their parents, the post-secondary institutions they attend, and the municipalities they reside in.
A significant portion of new apartment construction that has taken place since the year 2000 has come in the form of student housing. The economics and demographics of Canada's population has made new student housing an extremely profitable enterprise, offering a high rate of return for those who invest in the marketplace. However, student housing is very much a niche market, with an unusual demographic that requires amenities different from a typical purpose-built rental apartment development. Investors who seek to enter the student housing market with the mentality of a conventional apartment developer will have a difficult time. Read More.

Land banking and
Land Investments
is a real estate investment scheme that involves buying large blocks of undeveloped land with a view to selling the land at a profit when it has been approved for development.
L
and Banking
is simply the process of securing future property development sites today, at the current price. Many large property development companies buy Greenfield sites, farms or large tracts of
land
and put them in their "
land bank
" to ensure they have a sufficient stock of
land
for future property developments.
Land Banking is the first stage of the seven stage real estate development matrix. It is considered a passive investment position, but is an important aspect of the overall process. Property is acquired as underutilized, undeveloped or raw land and held until market or general conditions present an opportunity for value creation. Planned public infrastructure improvements and zoning changes can impact market trends that result in added value. Land Bankers need patient money, but the goal is for the spread between the eventual sales price and acquisition price plus holding costs will deliver acceptable financial returns. Once these goals are achieved and market conditions are right, the property moves to Land Packaging, the second stage in the development process. Read More.