SVN Rock Advisors Inc., Brokerage is an Ontario-based commercial real estate and consulting company with an exclusive focus on the apartment sector. We are a boutique brokerage firm that specializes in the multi-residential industry (apartments, affordable housing, student housing, and intergenerational family real estate).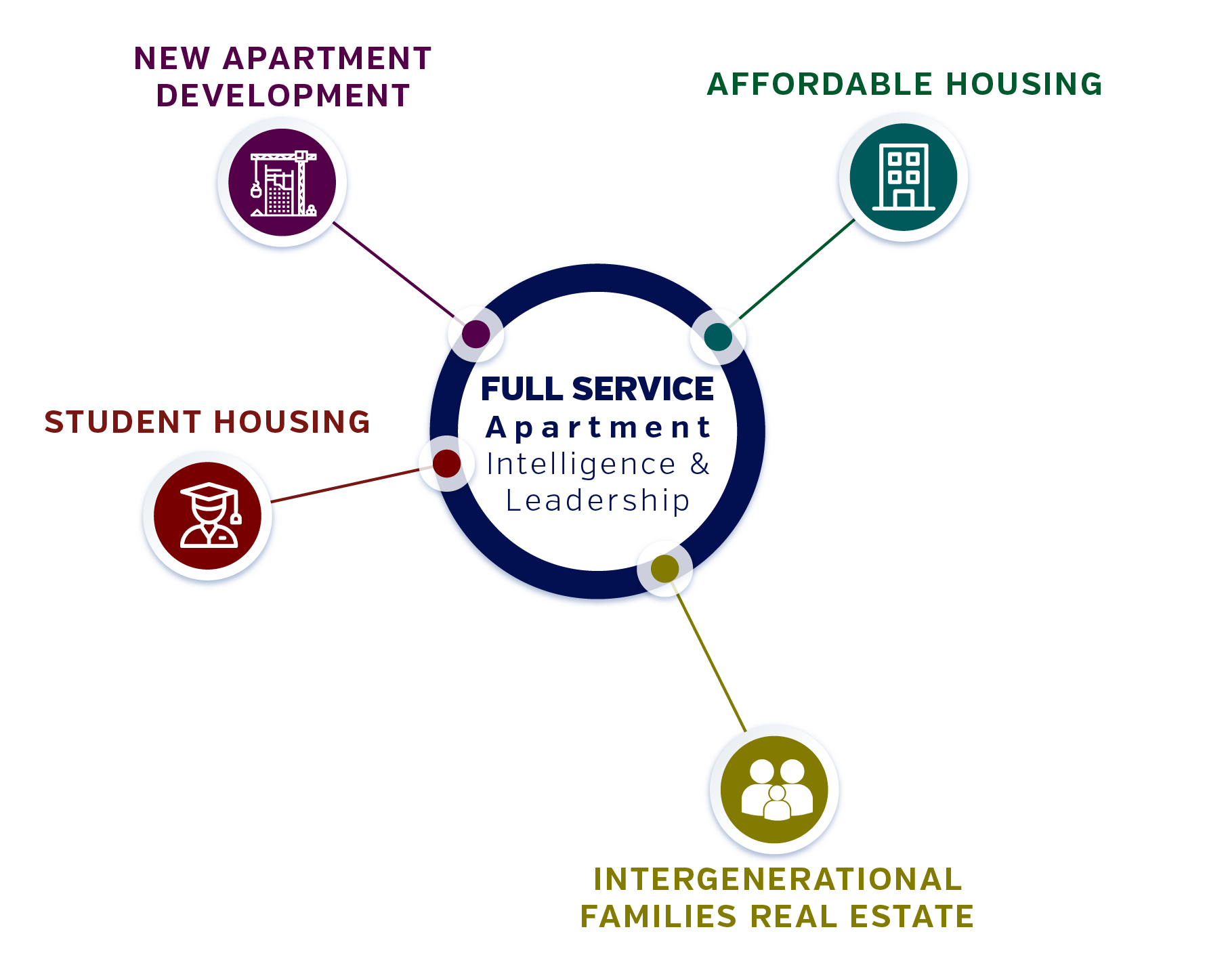 Our specialty is in delivering institutional quality education and services to private capital owners and investors. We also represent buyers and sellers of apartment properties throughout the transaction process. With this laser focus on the industry, we have developed world-class systems, processes, and relationships which allow us to handle every type of apartment project with efficiency.
SVN Rock Advisors approaches the apartment brokerage business with a Unique Team Model – a multi-person unit collectively working on every project and transaction. From Sales, Underwriting, Marketing, to Transaction Management, SVN Rock Advisors' talented team members work in a structure where each facet of a transaction is given specific attention and detailed focus. We have what we call FULL Service Expereince™, which allow for efficiencies and results that the typical broker cannot produce, which delivers tremendous value for our clients.
This value includes knowing where help is needed in the multi-residential industry and having the tools to support any project.
Due to our singular focus on the apartment sector combined with our unique team model, we can effectively compile relevant market data and interpret multi-residential markets better than other commercial real estate firms. We also understand the overall climate of the capital markets and their applicability to the multi-residential sector. This market knowledge not only allows us to accurately value residential properties but also enables us to deliver relevant advice to owners and investors regarding the acquisition and disposition of residential assets. Quite simply, SVN Rock Advisors is a one-stop shop, we know the apartment industry and provides our clients with the best information to make the most informed decision possible.
At SVN Rock Advisors, we are a talent search company — hiring top-of-class resources to fill our team. Between our CEO, brokers, marketing, and support staff, we have decades of combined real estate experience — an experience we can put towards advising you through the entire project cycle. We're in your corner, every step of the way.
Each team member at SVN Rock Advisors strives to engage in the brokerage business with honesty and integrity. We seek to provide realistic and practical assessments of property value, not merely induce owners into signing listing agreements based on unreasonable expectations. We invite you to browse our team biographies.
Always Looking For Good People
Whether you're interested in joining the team or co-brokerage, we'd love to hear from you.
The Major Apartment Transaction Team
Nick Obradovic
Advisor/Sales Representative
David Breda
Advisor/Sales Representative
Jonathan Rego
Advisor/Sales Representative
Alex Orgacki
Advisor/Sales Representative