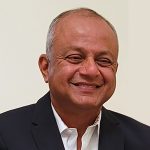 Derek Lobo
Founder and CEO, SVN Rock Advisors Inc.
Multigenerational real estate is anything but simple. Complex portfolios with complex family dynamics can often multiply as assets are transferred from generation to generation. Discover how other families have accomplished their goals when dealing with complex situations.
June 9, 2021
During an economic downturn it is crucial for owners and developers of purpose-built rental product to consider the intricacies of our industry and the multivariate nature of rental demand: Buildings exist within communities, and every community experiences the effects of a recession differently.
Here, I outline the potential effects of a recession on the purpose-built rental market.
May 1, 2020