We are the developer of developers
Apartment Intelligence & Leadership
New Apartment Development, Purpose-built Apartments, Affordable Housing, Multigenerational Families, Conversion to Rental
Lorem ipsum dolor sit amet, consectetur adipiscing elit. Morbi et leo condimentum, mollis velit interdum
Lorem ipsum dolor sit amet, consectetur adipiscing elit. Morbi et leo condimentum, mollis velit interdum
Lorem ipsum dolor sit amet, consectetur adipiscing elit. Morbi et leo condimentum, mollis velit interdum
"We bought a number of buildings from SVN Rock Advisors, particularly buildings that were newly constructed. Many of our sales were forward sales that we had negotiated on a formulaic basis. This allowed us to acquire more buildings along a longer time continuum.
The people at SVN Rock Advisors understand the new apartment construction business to help structure these deals, and through the research that they do, they form relationships with the developers earlier than most brokers could, resulting in some transactions.
We were very happy with the forward sales that we have completed with SVN Rock Advisors."
"CAPREIT has purchased over 1,000 units with Derek and his team, and all of the transactions have come from deep relationships with the apartment owner and developer. It's those relationships that makes Derek one of the top brokers in Canada."
"I don't think we would have got this deal across the finish line, at this price with any other broker. Selling a 500-bed student housing community in a tertiary market not only requires knowledge of the asset but also of the buyers and thier motivation—something Derek excels at.
Derek and I continue to do business today. For me, this is who I call to get the job done right."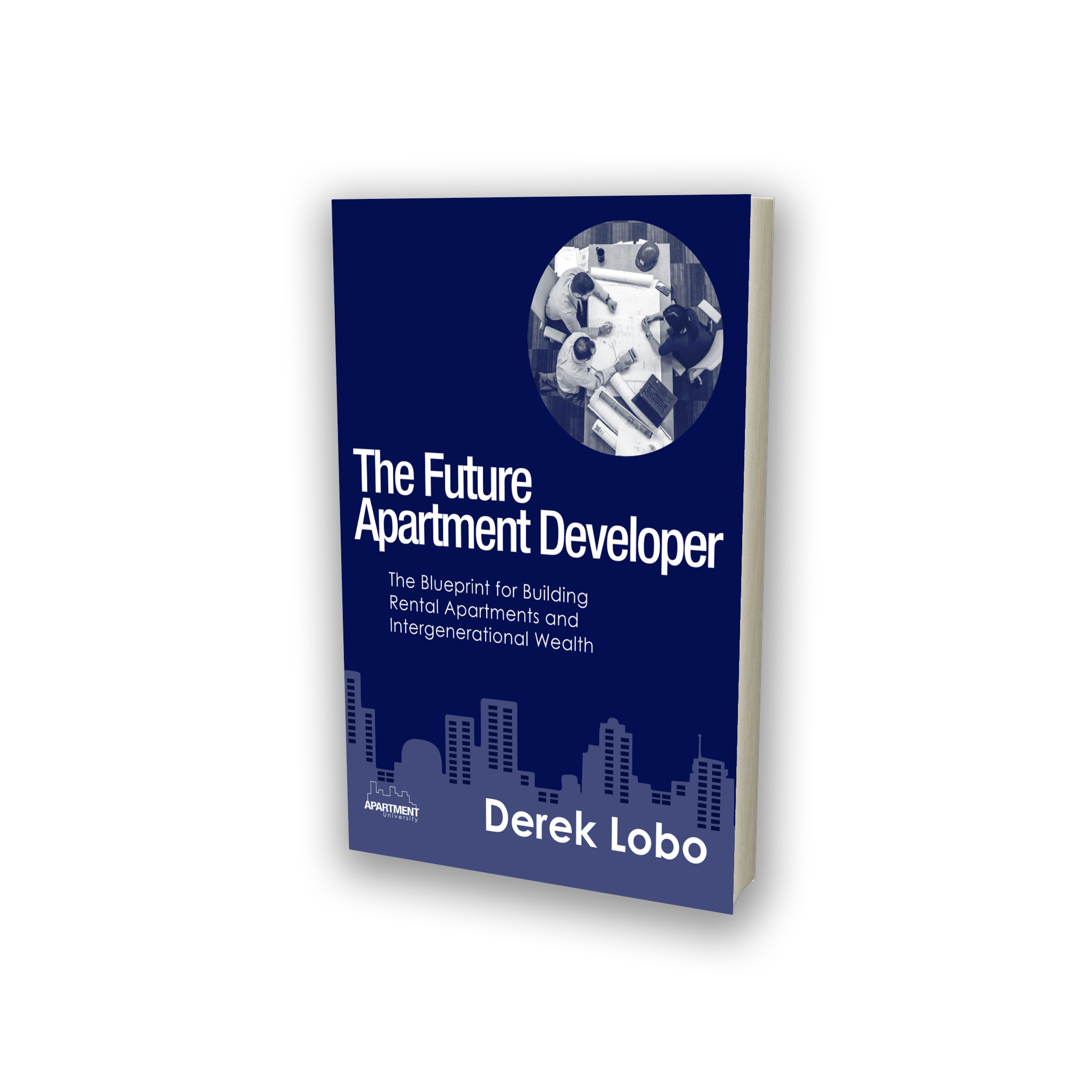 The Future Apartment Developer
The Blueprint for Building Rental Apartments and Intergenerational Wealth
Derek's Latest White Paper on Restructuring NAC Financing