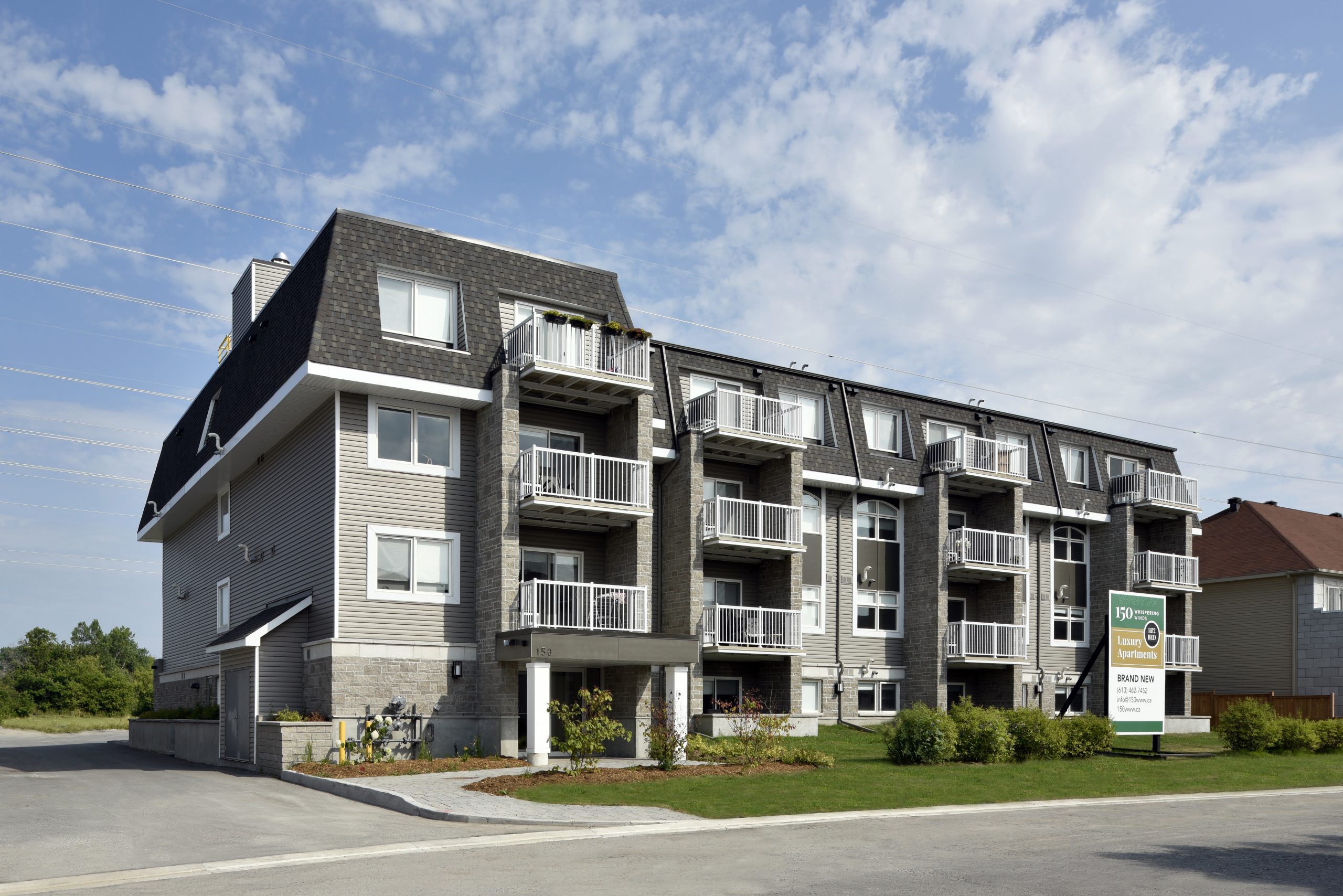 SVN Rock Advisors Inc. is pleased to announce the sale of Whispering Winds Apartments, two mid-rise new construction apartment buildings in Orleans, Ontario. Orleans is a growing community within a 15-minute drive from downtown Ottawa.
The 2 Buildings have 52 suites combined, are both elevatored and feature a fully-equipped fitness room in each building and luxury unit upgrades.
The property backs onto Greenbelt has great connectivity to Downtown Ottawa along Regional Road 174 (Queensway) and is surrounded by a number of community parks: Bradley Ridge Park, Fountainhead Park, Tulip Tree Park, and Patrick Dugas Park.
For further details on this sale, please do not hesitate to reach out to one of our agents: