50% Commission. 100% of the Time.
We believe in sharing fees to give incentive to a wider network of buyers. With an expansive network comes higher visibility and increased demand, resulting in a higher value for clients.
50/50 by 2020
SVN strives to provide opportunities to those who are underrepresented in the commercial real estate industry, regardless of gender or race. We are committed to achieve a balance of diverse talent of 50/50 by 2020.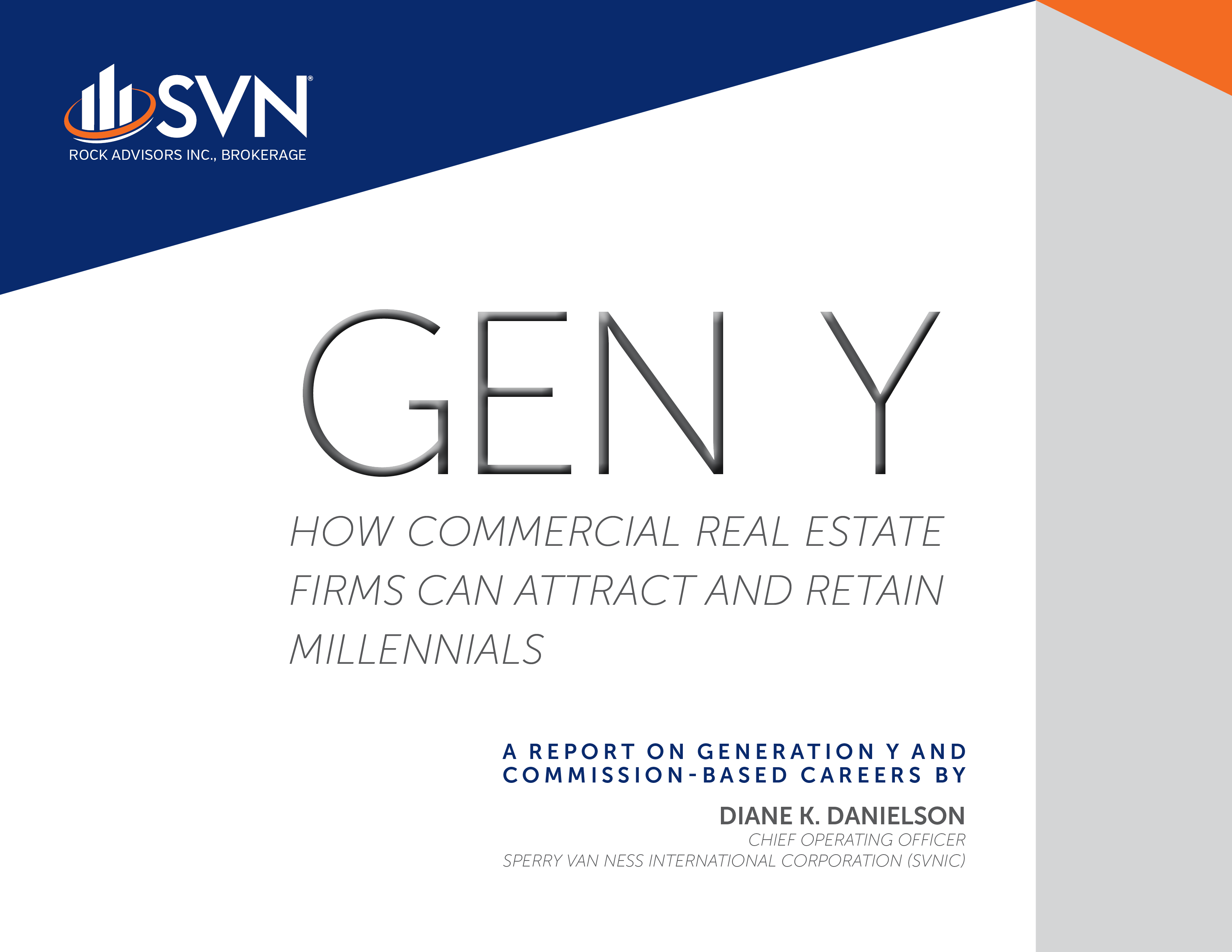 Why You Should Care About Millennials in CRE
The commercial real estate (CRE) industry has been around since small-time businesses first opened their doors, and it will continue to be around as long as there is commerce. Yet, the industry, which was hit hard during the last recession, has an aging employee base. For a full five-year period (2008-2013), commercial real estate was not a lucrative career option for many licensed brokers, and especially not attractive to younger professionals. This means that the CRE industry needs to work harder to attract and cultivate the top talent of tomorrow or risk an industry brain drain.]WE'RE ALWAYS LOOKING FOR GOOD PEOPLE →
Fill out the form below to download Millennials in CRE