CROSS BORDER INVESTMENTS IN THE U.S.
U.S. multifamily investment surges in Q1 2019
Building on a record-breaking 2018, U.S. multifamily investment is experiencing its most active start to a year, with $38.3 billion in transactions in Q1, according to the latest report from leading professional services firm, JLL.
The multifamily sector was the only asset type to post year-over-year gains, lifting its share of total U.S. real estate transaction volumes to 41.5 per cent.
With multifamily absorption keeping pace with unit completions, allowing fundamentals to strengthen for the sixth consecutive quarter, the report cites that nearly 300,000 units were leased up over the past year. The expanding renter base has pushed vacancy rates to a new low of 4.6 per cent, marking a 30.0-basis-point decline from one year ago.
Urban multifamily submarkets saw rent gains accelerate for the seventh consecutive quarter, at 3.3 percent as of Q1 2019. That said, urban submarkets still lag the national growth rate of 4.5 per cent due to heightened completions of luxury and Class A multifamily assets in the urban core.
As a region, the Sun Belt commanded the highest average effective rent growth at 5.5 per cent, led by Las Vegas, Phoenix and Tampa. Concurrently, the Northeast corridor witnessed the largest effective rent growth gains, up nearly 175 basis points from Q1 2018.
Looking to for Cross Border Investments in the U.S.? Contact us.
Cross Border Investing
What Canadians Need to Know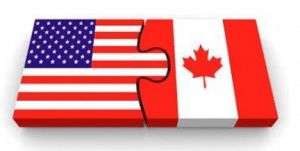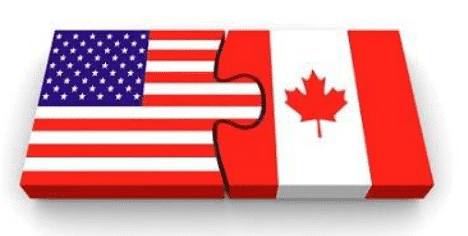 SVN Rock Advisors Cross Border Investing services can open the door for Canadian Commercial Real Estate Investors to hundreds of mid-sized rental apartment buildings across the Unites States.
For the seasoned Canadian commercial real estate investor who is looking to diversify their portfolio and take advantage of the massive USA apartment rental market, we can walk with you through the process and help you find the right apartment investments to add to your portfolio.
Cross-border commercial investing brings with it certain factors to consider, such as implications for taxes, estates and liability. As such, it's always prudent to speak to your tax and legal advisors about any commercial real estate investments you will be making.
Prosper Cross Border
Your investment can prosper with the right process and resources utilized. SVN Rock's Cross Border Investing Approach empowers those who want to take investment to the next level and realize the value of cross-border venture.
More Opportunity
The beauty of real estate lies in the opportunity. The best investment consistently grows while on the long term staying safe.
Cross Border Access
Discover the in's and out's of global real estate, access different properties, and invest with confidence and ease, using SVN Rock's Cross-Border tools.
The Surprising Challenges of Investing in American Real Estate
Real estate is one of the most sought-after investment vehicles. Whether it's commercial, industrial, or multifamily residential, these investments offer considerable passive income and appreciation. The United States, being the largest economy of the world, where investments are traditionally among the most secure in the world, is one of the most sought-after markets within the real estate industry.
TwitterLinkedIn