THE INTENTIONAL APARTMENT DEVELOPER
A Programmatic Guide for Planning, Designing, Building, Leasing, Managing, and Selling
Order Your Copy Today!
The benefits of a programmatic approach to apartment development cannot be overstated. This is the ideal resource for new apartment developers, developers pivoting to Apartments from another asset class, and seasoned veterans of the trade.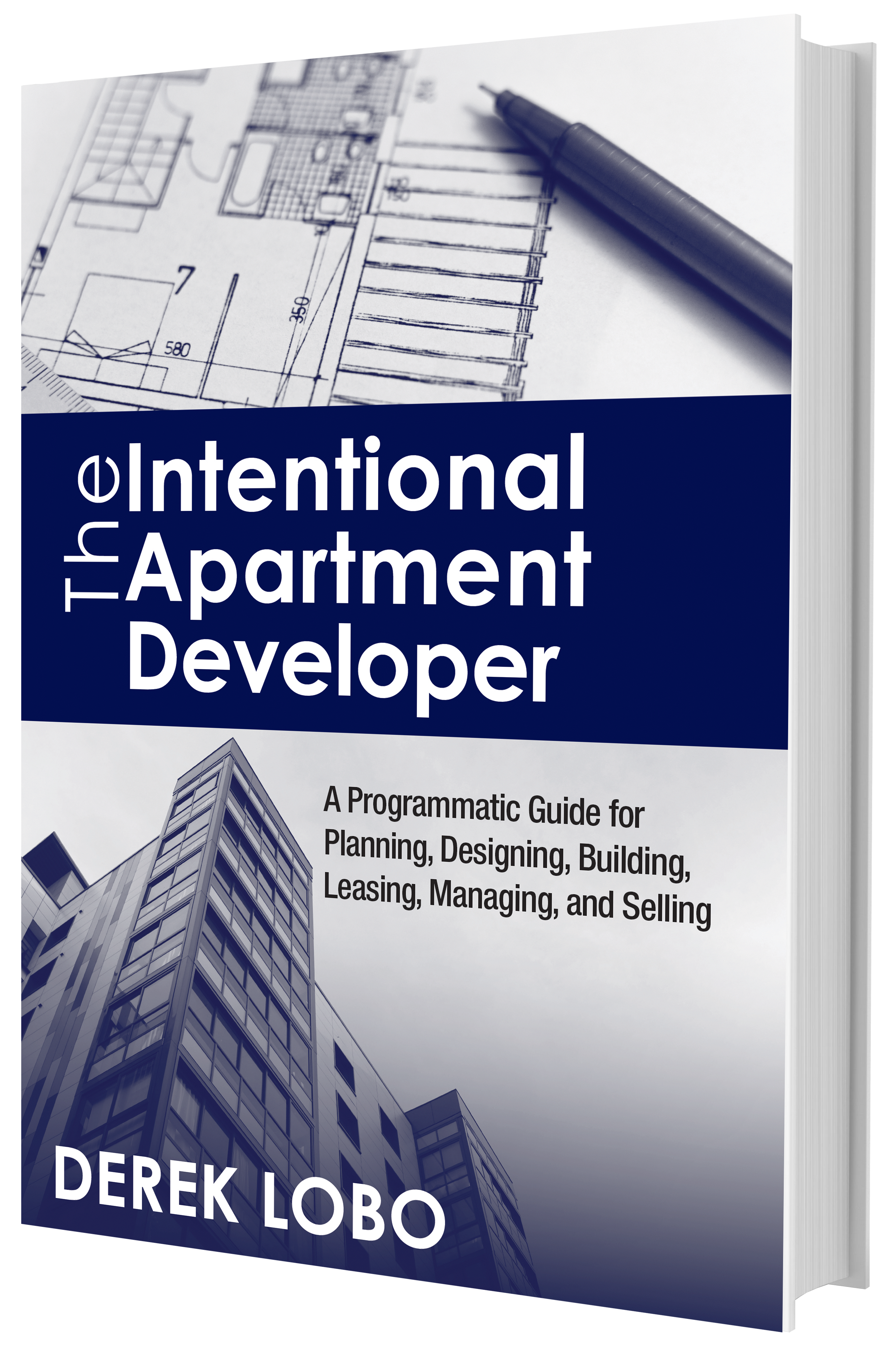 Apartment supply is important for our country. Derek Lobo has assembled a resource that aims to help developers in their efforts to pivot to apartment development.
Inside you'll find 300 pages of proven principles and practices, providing the basis of a successful business plan designed from the ground up – while accounting for today's fast-changing market and social conditions. Foreword written by three REIT presidents; Mark Kenney, Bob Dhillon, and Philip Fraser.
I wish I had this book before I built my first apartment, but I had access to the author, and he's guided me through multiple successful apartment developments.
Why You Need This Book!
Apartments are the BEST opportunity for developers in North America right now! As developers continue to pivot to apartments, give yourself a strategic advantage by benefitting from decades of insight, strategy, wisdom, and processes covering the complete project cycle – from feasibility to sale.
I have known Derek since he launched his first business in 1986. Over these 35 years, he has earned a reputation as the "go-to apartment expert" in Canada. The Intentional Apartment Developer is a compilation of decades of his know-how and will definitely be helping apartment developers and the real estate fraternity.
What's Inside?
Five large sections provide you the essentials of your apartment development game plan, with a deep-dive into nuggets of golden wisdom that will minimize risk, avoid costly mistakes, and increase your profits.
What to Build

Land

Financing the Building

Filling Up the Buikding

Selling Your Apartment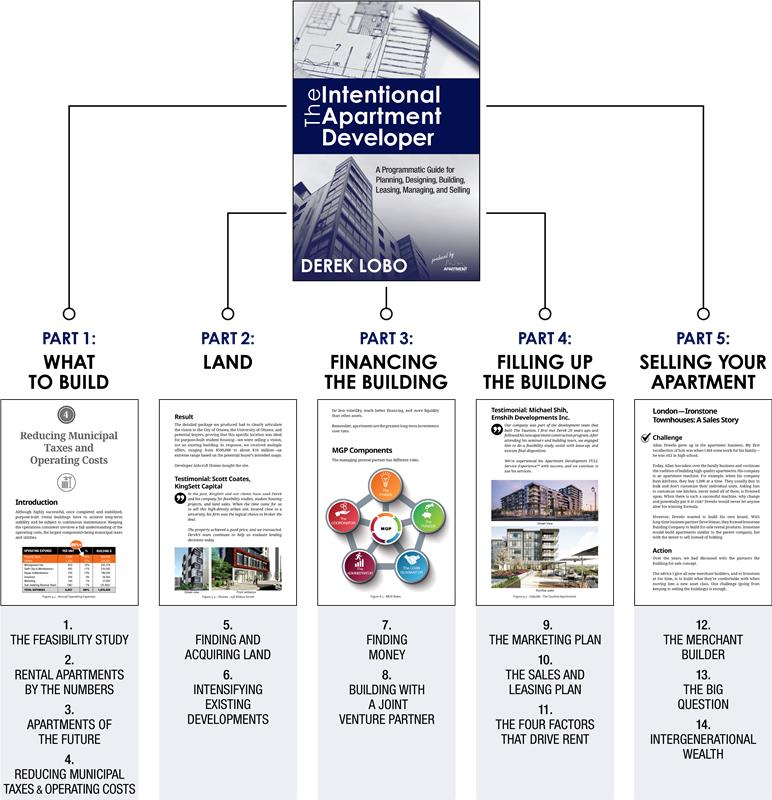 The Intentional Apartment Developer is a complete guide to all the topics needed to be considered when developing an apartment building. In this big puzzle with moving parts, Derek and his team helped us ask the right questions and make quality decisions.
What were the top 3 nuggets you've learned from The Intentional Apartment Developer?
The Author's Reaction To Receiving The Printed Book: