New...
Hardcover Book : The Intentional Apartment Developer
Pre-Order your copy today and recieve a special gift!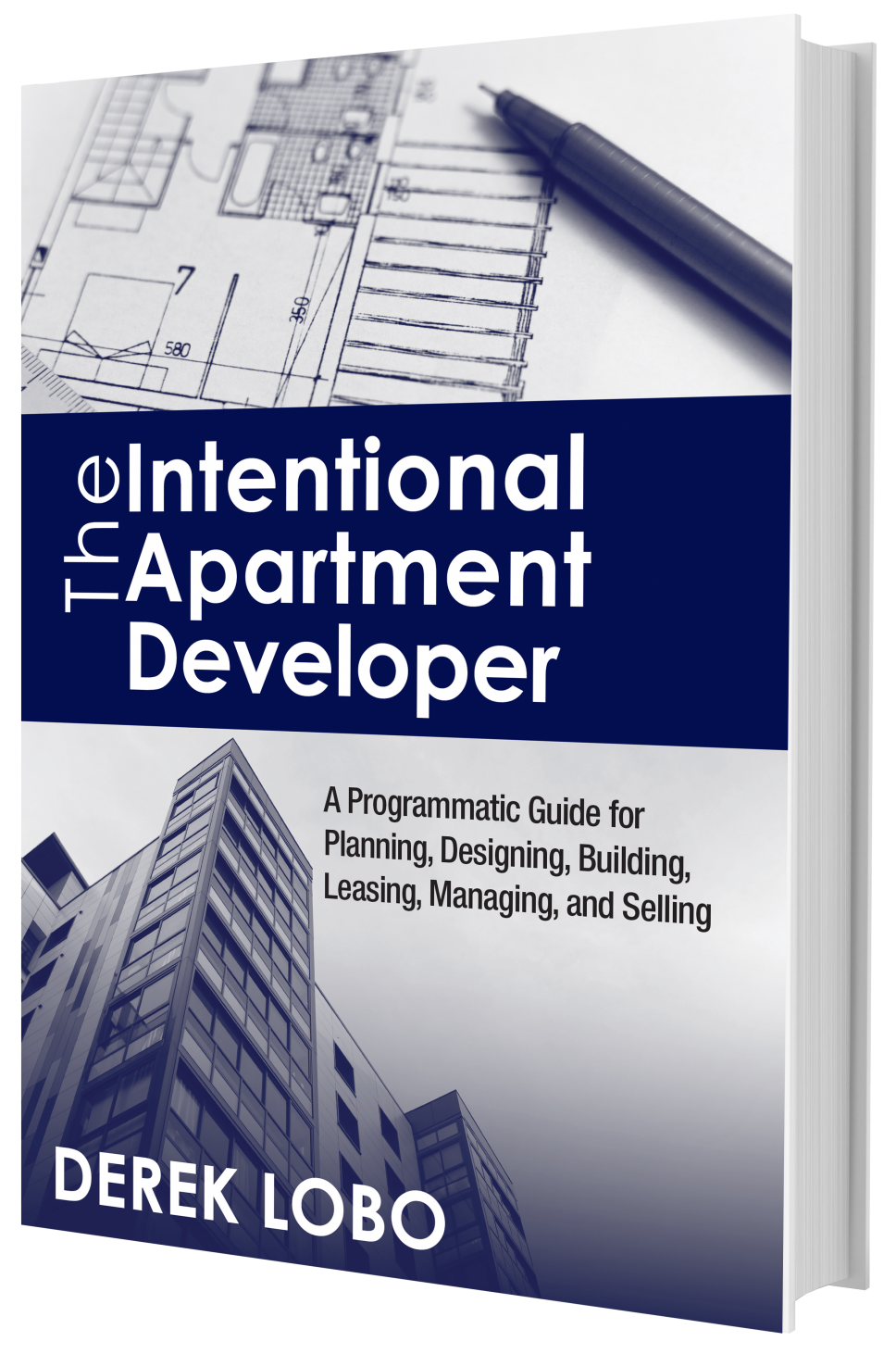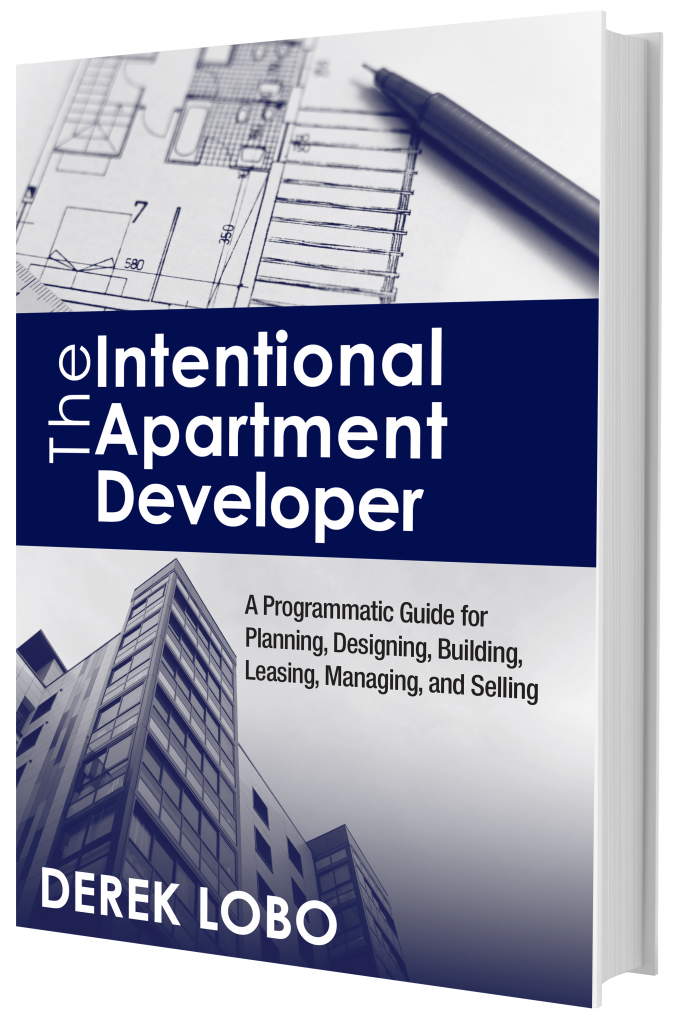 Why Order?
Apartments are the BEST opportunity for developers in North America right now! Developers are pivoting to this asset class, having realized the pandemic will have long-lasting impact on retail, industrial, and hotel/hospitality development.
Derek Lobo provides strategic insight that will help you shape your future.
And Recieve Your Special Gift!
Recieve a 100 page book! Part of the Future Apartment Developer Series (The Blueprint for Building Rental Apartments and Intergenerational Wealth) – $100+ Value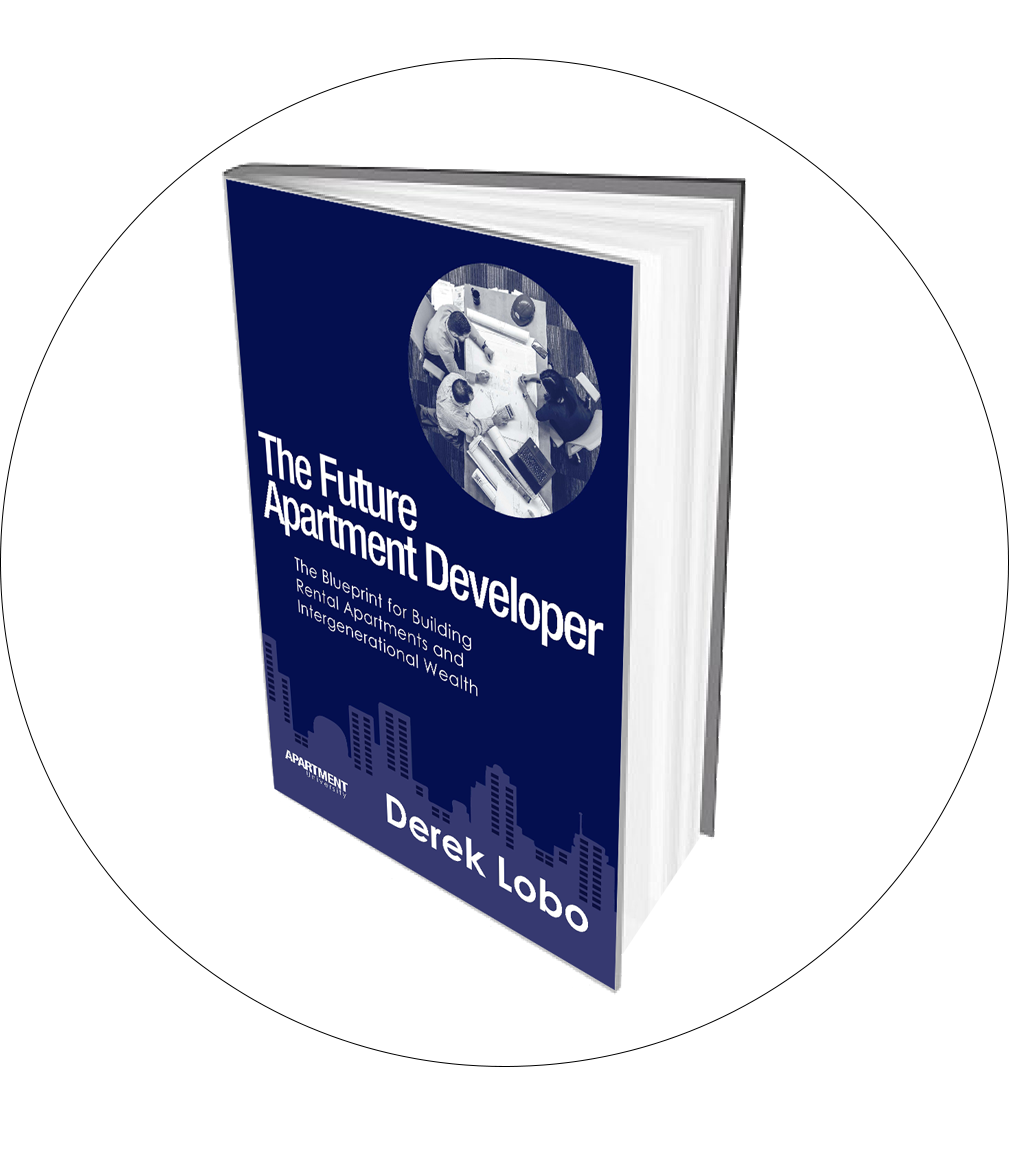 Who is this for?
This exquisite hardcover book is written for first-time apartment developers, seasoned veterans of the industry, and developers looking to pivot to apartments. Within its 200+ pages, you will find decades of insight, strategy, wisdom, and processes covering the complete project cycle from feasibility to sale.
That's not all...
This is the 14th book from Derek Lobo, produced by Apartment Univeristy, and includes special BONUS DIGITAL CONTENT unique to this first edition! Reserve your copy today!
Coming in 2022!