Sperry Van Ness International Corp.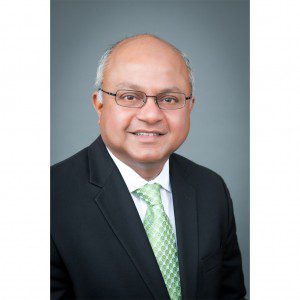 Boston, Mass. — October 21, 2015 — Sperry Van Ness International Corporation (SVNIC), one of the most recognized commercial real estate services franchisors in North America, and Rock Advisors Inc., one of Canada's leading brokerage firms, have joined together to launch SVNIC's first Canadian location. The new office, which will operate under the name of Sperry Van Ness/Rock Advisors, Inc., will expand SVNIC's unique approach of compensated cooperation that has brought it to the top of the American brokerage market.
The partnership links two giants in their respective industries. SVNIC has approximately 190 locations serving over 500 markets. Rock Advisors, Inc., has over twenty-five years of consulting experience buying and selling multi-family rental apartments and student housing across Canada. Together, the two companies are sharing a powerful opportunity.
"We live in an increasingly connected world," says Rock Advisors, Inc., CEO Derek Lobo. "The competitive Canadian marketplace is an excellent opportunity for U.S. investors who are looking for a new territory that is also familiar. We are happy to partner with a leading American company to bring institutional level services to the Canadian mid-market, all the while building long-term enterprise value to potential franchisees. Together, we can benefit from each other's experience and energy, generating business that is greater than the sum of its parts."
Sperry Van Ness/Rock Advisors, Inc., will encourage brokers to come together as franchisees, sharing client bases and information for the benefit of the client and the industry as a whole. "The traditional brokerage model is dysfunctional," says SVNIC President and CEO Kevin Maggiacomo. "The way the system is designed encourages brokers to hold their client base close and not share with the wider market, even though it's well known that a larger market means more offers, which means higher prices and higher commissions."
The role of Sperry Van Ness/Rock Advisors, Inc., will be to extend the SVN platform into Canada, encouraging brokers to franchise with the firm. This will allow SVNIC brokers to expand their reach into other real estate classes throughout Canada, including self-storage, hotels and mixed-use development. Brokers with expertise in these areas will be encouraged to join the SVNIC brand through value-added services, such as Rock Advisors' extensive real estate research department. Lobo's vision for expansion is to grow to over thirty locations in the next 7 years.
"We ultimately chose SVN because of its unique culture," says Lobo. "We have been admirers of SVN for years, as we share in their values, and strongly believe in compensated cooperation with the brokerage community at large."
SVNIC is the only commercial real estate firm that markets all of its properties nationally to the entire 100,000-member brokerage and investment community. Producing approximately $9.1 billion in sales and leasing transactions in 2014, SVNIC shared commission fees with co-operating brokers in approximately 80 percent of those transactions. Working with its own competitors to bring the highest bidder to the table allows SVN Advisors to see gains from closing more deals in less time. This ideal is referred to as the SVN Difference.
"The timing couldn't be better," says SVNIC President and CEO Kevin Maggiacomo. "In the U.S., 65% of all assets sold are purchased by out of market investors. In Canada, foreign direct investment is rapidly increasing due to its political and economic stability. With U.S. and Canadian buyers crossing boundaries into new markets, and many new non-institutional buyers diversifying their portfolios and becoming first-time real estate investors, we wanted to quickly expand the SVN market share in North America."
Maggiacomo believes that the SVN Difference markets all properties to the entire brokerage community. "This is because we know that no single broker or brokerage firm can possibly identify buyers willing to pay the highest price for assets unless they are aggressively marketed to throughout the whole brokerage community," says Maggiacomo. With Rock's help, SVNIC's enter into the Canadian market will engaging the entire brokerage community to market SVN listings, splitting commissions equally in the process. This will ensure organized competition for assets that sellers' interests are placed first.
"Technology and online communication has made the business world smaller," Maggiacomo adds. "What happens in the U.S. and Canada can happen quickly in other countries. As Generation Y begins to dominate the workforce, they will bring with them their belief in transparency in business and open communication. SVN is on top of this trend, and they will help us bring along the rest of the international brokerage community."
About Sperry Van Ness International Corporation
Sperry Van Ness International Corporation (SVNIC), a commercial real estate brokerage franchisor headquartered in Boston, MA, is one of the industry's most recognized brands based on the annual Lipsey Top Brand Survey. With more than 190 locations serving 500 markets, Sperry Van Ness Commercial Real Estate Advisors provide sales, leasing, and property management services to over 6,000 clients worldwide. SVN® Advisors also represent clients in auction services, charter schools, corporate real estate, distressed properties, golf & resort, hospitality, industrial, investment services, land, medical, multifamily, office, retail, self storage and single tenant investments. All Sperry Van Ness® offices are independently owned and operated. For more information, visit https://www.svn.com.
###
Contact
Jim Dimanis
Chief Operating Officer, SVN/Rock Advisors, Inc.
jdimanis@rockadvisors.ca