Young Barrie Surges Forward
The City of Barrie, an established centre at the edge of the Greater Toronto Area. It is a regional centre for health, education, commerce, government and policing.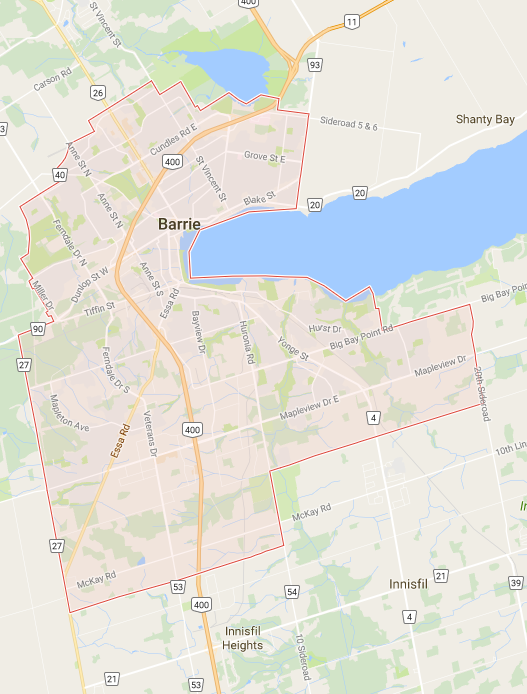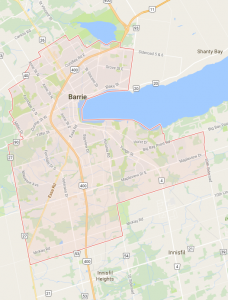 Barrie has seen explosive growth since 1991. The city's population doubled between 1991 and 2006 to 128,430. Between 2001 and 2006, the Barrie census metropolitan area was the fastest growing in Canada, outpacing Calgary, Edmonton, Toronto and Kitchener-Waterloo.
Many of the new citizens coming to live in Barrie are young urban professionals looking for an affordable and developing urban centre with good connections to Toronto. So many have come to Barrie that Statistics Canada calls Barrie the youngest CMA in the nation. It has also seen the fourth highest increase in incomes in Ontario. Barrie's population growth is being matched by its employment growth.
Despite this growth, Barrie's apartment market has remained static, with one new building added (with 48 units) in the past five years. Barrie is a thinly traded market, with owners tending to hold their buildings and buying opportunities hard to come by.
Vacancies are also higher than other centres in the Greater Toronto Area, peaking at 3.8% in 2009. Rents have increased an average of 1.5% per year, but have dropped below the provincial average.
Barrie's growth is expected to continue, and the province is supporting this growth with enhancements to public transit, including additional GO trains, leading up to eventual all-day two-way GO train service between Barrie and Toronto.
Barrie's tightly traded market will limit opportunities for buys and repositioning, but the city is a candidate for new construction.
Market Outlook
The market will remain thinly traded and repressed.
Barrie's revitalising centre and waterfront will provide excellent opportunities for repositioning if any properties can be found.
For the reasons cited above, Barrie will remain a strong candidate for new construction.
Concrete construction is justifiable along the waterfront, with frame construction justified elsewhere.
INTERESTED IN NEW APARTMENT CONSTRUCTION IN THIS REGION? FILL OUT THE FORM BELOW TO REQUEST THE RECENT TRANSACTIONS.
Mansoor Kazerouni

Global Director Buildings

IBI
---
Mansoor Kazerouni is an Architect with over 27 years of experience and a significant portfolio of projects completed or underway across Canada, the United States, the UAE, Jordan and India. These include high density high-rise residential buildings, hotels, office, retail, institutional, and complex urban mixed-use developments. A number of these projects have been nominated for and received Urban Design and Architectural Design awards.
Mr. Kazerouni is the Global Director of Architecture at IBI Group, leading a team of over 1,400 Architects, designers and Engineers located in 60 offices worldwide.
Mr. Kazerouni has been a guest lecturer on the subject of architecture and mixed-use design at universities, conferences and various panels.  He has also been interviewed on the subject by newspapers, architectural publications, television and other media.
Mr. Kazerouni's abilities and expertise in his field have been recognized by his appointment to the City of Mississauga's Urban Design Advisory Panel, the City of Markham's Urban Design Advisory Panel and the City of Vaughan's Urban Design Advisory Panel. He is also a past Advisory Board Member of the Urban Land Institute, a member of the Ontario Association of Architects, the Alberta Association of Architects, the Nova Scotia Association of Architects, the Architects Licensing Board of Newfoundland and Labrador, and a member of the Royal Architectural Institute of Canada. He has testified as an expert witness at the Ontario Municipal Board and at Arbitration Hearings related to development sites.
Darryl McCullough CCIM SEC

Broker - Royal LePage Lakes of Muskoka Realty Inc., Brokerage

President - Crescent Equity Management Inc.
---
Since 1972, I have been given the opportunity to interact with seasoned partners and clients in structuring and organizing both simple and complex real estate transactions involving acquisition, disposition, finance, and consulting in Canada and throughout the United States. It has trained me to bring a unique, personal client-centered approach to each assignment, from simple to complex transactions and the diverse clientele who own them.
In 1984 I received the Certified Commercial Investment Member, CCIM, designation (www.ccim.com); an internationally recognized identity confirming amortized knowledge in the disciplines of investment, development etc.
Another prominent membership I thankfully am able to continue holding is with the U.S. based Society of Exchanges Counselors (www.secounselors.com). This organization shares my belief in pursuing and demonstrating problem solving techniques in the real estate industry based on proven principles of integrity, professionalism, and accountability. Through this organization I continue to dedicate myself to what is true in the discipline of real estate problem solving.
Technology coupled with a learned research and analytical skill set now allows me to carry out these functions with selected projects from my adopted Muskoka home.
I continue to maintain an ever changing "student" learning status not only related to the physical asset, but equal or more importantly, drawing out corporate/personal situations and objectives and then knitting together ultimate benefit packages based on creative solutions via time honoured formulas.
FREE E-COURSE
Apartment Development Fundamentals
Master the five questions a successful developer
gets right every time