Rent Control is the Opposite of What the GTA Market Needs
"The reality is that you cannot tax your way to real and sustainable change."
The current state of affairs:
We are in the process of a historical transition to a more rental-oriented real estate market
28,000 new-build rental units were proposed as of the 4th quarter of 2016
More talk of rent control is having "chilling effects"  on developers and impacting their decision to build rental units
Rent control hurts those it aims to protect:
Discourages developers from building rental units in a market where most people can no longer afford to own a home
For the projects that will get developed, quality of the product will be affected
Tenants will stay longer in units; hence, landlords have no incentive to maintain the units (no need to attract other tenants)
Tenants will "turn against tenants" as they compete over dwindling housing supply resulting in a rental black market
What is needed instead from the government?
Faster land development approval process
Reassessing current intensification limits
Providing developers with the right incentives to build rentals
Increased  investment in affordable housing
"In many cases rent control appears to be the most efficient technique presently known to destroy a city—except for bombing" – Swedish economist Assar Lindbeck
"The introduction of rent control is politically feasible only in areas with no recent experience—because only an electorate uninformed of its consequences will support it" – Milton Friedman, the ultimate free market economist.
New Panel on Rent Control:
Rent Controls & Other Legislative Dilemmas
6th Annual North American New Apartment Construction and Mixed-Use Symposium and Expo 
June 6th, 12 PM
A panel of industry experts, political consultants, and developers will address inconvenient and draconian legislation that negatively impacts apartment development across Canada.
At this session, we will be launching the Canadian Rental Housing Supply Alliance – an association of Canada's premier apartment developers (present & future) and major Canadian lending institutions. Our goal will be to represent the interests of developers – federally, provincially and municipally.
Canadian Rental Housing is at a strategic turning point – Governments need to help, not hinder, apartment development.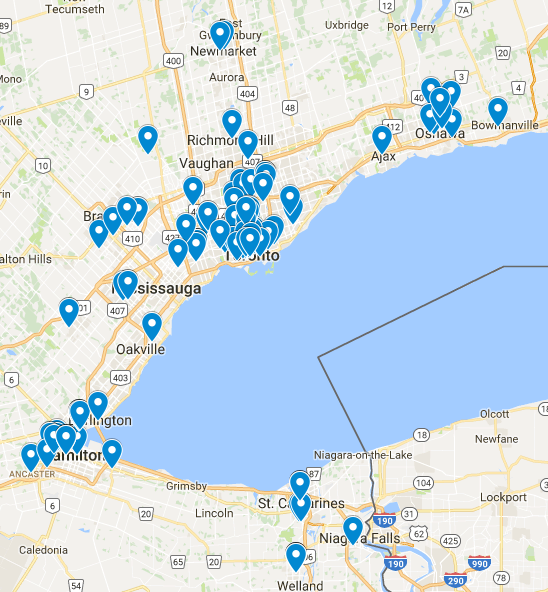 Map Created via Google Maps