THE COMMERCIAL REAL ESTATE LONGEVITY CLUB
A simplified plan to an unprecedented future
Monthly Webinar Series
Next Session: October 15, 2023 at 9AM EST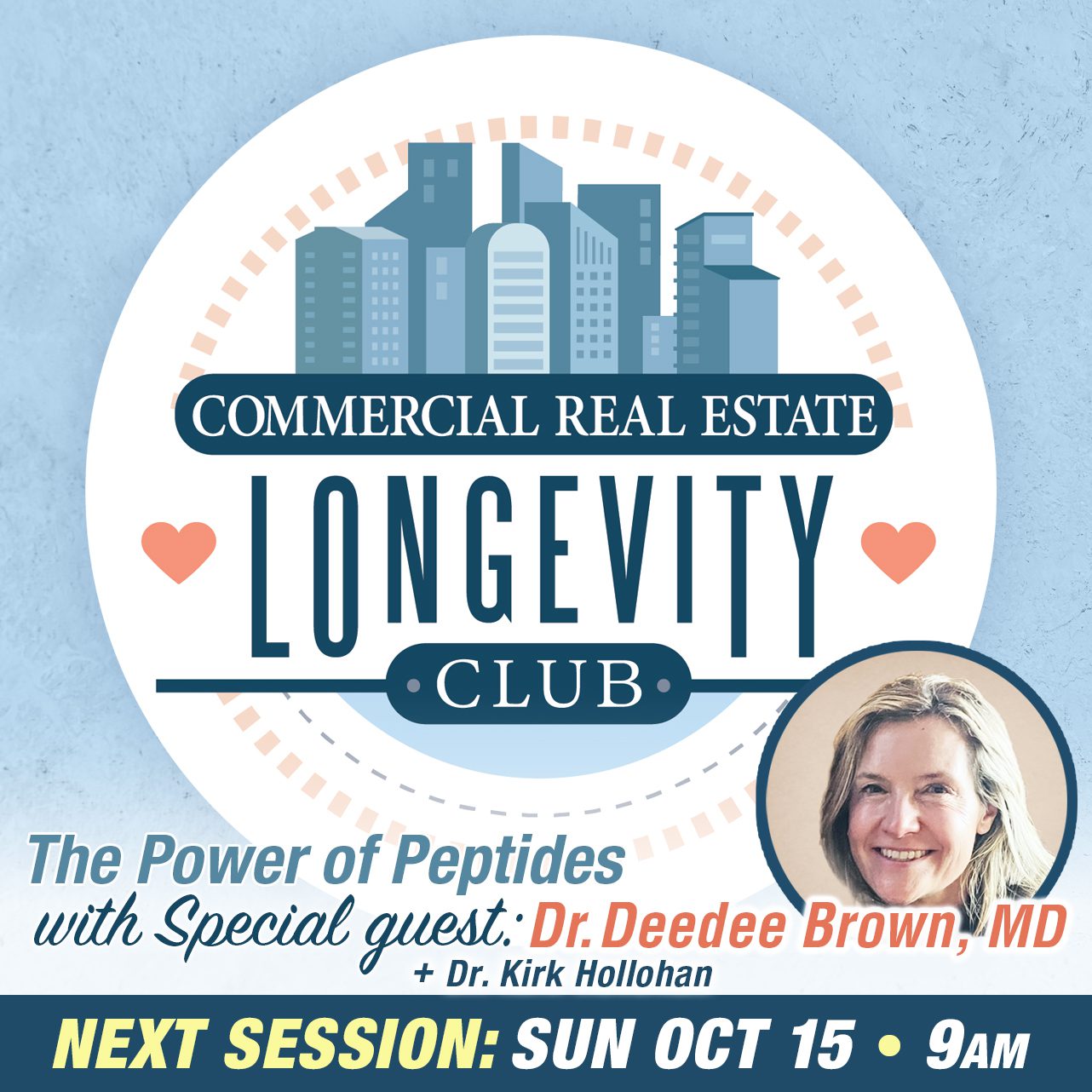 For the past 12 months, we've run our Longevity Club with our developer clients. The feedback has been fantastic and we're now ready to share this webinar series with the entire commercial real estate community!
"It's a great way to wake up to a Sunday. Derek has some very interesting topics with some accomplished, seasoned veterans."
Peter Hyde (president, Hyde Construction Ltd.)
"As a physician, I am excited about recent medical breakthroughs that will allow us to live longer, healthier lives. Derek is bringing this knowledge and insight to The Sunday Morning Developers Longevity Club with a passion and commitment that is inspiring. Thank you Derek for including me in this wonderful community!"
Kirk Hollohan MD (president and CEO, 1Med Health Solutions)
"I enjoyed the hour spent with other developers exploring health and longevity." 
Phil Milroy (Westcorp president and CEO)
"Derek Lobo takes a truly multidisciplinary view to health, productivity and life, and offers insights to the members of the Developers Longevity Club which are truly transformational. I look forward to joining every session!"
Dave Morgan (leadership committee, Wharton Graduate Emeritus Society)
"A great new community with the common vision of maximizing our time on earth."
Jacob Katz (president, Litera Group)
The Commercial Real Estate Longevity Club meets monthly and focuses on actionable strategies to improve longevity, discusses the mindset of living longer, and deeper dives into lead-edgy strategy/technology. The candid discussionsm with our community of like-minded professionals, are the highlight of the monthly sessions.
REGISTRATION IS NOW OPEN TO THE ENTIRE COMMERCIAL REAL ESTATE COMMUNITY 
What to Expect:
Becoming Younger Next Year
Measuring Your 

Inner

 Age
One thing to extend your life NOW!
Maintaining Brain Health
Working with a Trainer
Nutrition
Sleep
Why Developers Need Stress
Supplements
Bio Hacks
Mindsets Used to "Bet on Yourself"
Rewarding Yourself Often
Derek has hundreds of relationships with a unique brand of entrepreneurs!
He was featured in the documentary film Shelter, which chronicles how immigrant developers built affordable, quality housing in a growing metropolis. These developers led long, fruitful, and inspiring lives as they created a new landscape in the Toronto region.
This is one example of my thesis that developers live longer— Just one aspect of our Longevity Club community!