Rental Apartments / Shopping Centres
HOW TO INTENSIFY EXISTING SITES
In The News
⇒ InterRent Announces Transformational Development in Ottawa
Date:
Oct. 2, 2017
Time:
1 – 3 PM
Location:
Toronto Marriott City Centre Hotel
(formerly Renaissance Toronto Downtown Hotel)
Session 1:
Derek Lobo
Session 2:
Panel of leading industry experts
Session 1:

Apartment Industry Expert Derek Lobo on How and Why Shopping Centres Should Intensify On-Site with New Apartment Construction
Read More
Intensifying low-density retail sites with apartment buildings is one of the best and most lucrative development opportunities in Canada today. Key benefits include:
Increased revenue and NOI
Increased retail traffic
Increased land values
Additional residential without foregoing air rights
Built-in customer base for your retailers
Maintain the flexibility to redevelop the property if/when the retail platform becomes obsolete or the area evolves
In this session, we will give an insider's perspective on why new apartment construction is the best asset class with which to intensify your retail site. We will identify which sites are most ideal to intensify with new apartment construction, and then drill down with detailed and proven advice on:
Where should you build?
What should you build? Do they all have to be multi storey? Can you make money/lease apartments in two, three, and four storeys vs. Much taller?
What's the depth of the market?
How much rent can you charge?
How much you make if you build apartments and sell?
How to finance rental apartments
What are the financing benefits to creating mixed use?
What does apartment/commercial financing look like?
How to structure a deal with a "merchant apartment builder". Are there marriages out there between apartment owner/developer and commercial?
Where does a commercial/retail developer turn to understand how to build mixed-use?
What is the impact of rent control?
We will review the '9 Mistakes Shopping Centre Developers May Make in Building and Leasing Apartments'; followed by a discussion around the financing benefits of new apartment construction over other potential asset classes for site intensification, and identify the potential pitfalls and mistakes that shopping centre developers need to avoid when building and leasing apartments. We will also discuss how preferential CMHC Financing for rental apartments will lower your cost of capital.

Session 2:

Panel Discussion: Retail Industry Experts on How New Apartment Construction Was the Best Option to Intensify Existing Shopping Centre Sites
Read More
Join Canada's leading industry experts in retail development to get insiders' perspectives on the benefits of new apartment construction to densify existing shopping centre sites.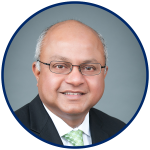 Derek Lobo
CEO & Broker of Record
SVN Rock Advisors Inc., Brokerage
Read Bio
Derek is the CEO of and Broker of Record at SVN Rock Advisors Inc., Brokerage. Derek's focus recently has been on New Apartment Construction. Derek has identified new apartment construction to be the largest untapped market for developers in Canada. Through both the brokerage and research sides of the business, Derek has been educating and advocating the need for, and benefits of, developing new apartment buildings.
Derek is regarded as a knowledgeable expert in the Student Housing Field and in the Apartment Industry and has provided numerous seminars and training programs for every level of apartment professional, ranging from owners and property managers to leasing agents and on-site personnel. His extensive knowledge of the industry has placed him as an in-demand presenter and consultant throughout North America.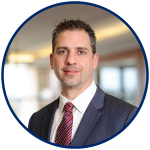 Mark Kay
Principal Broker & President
CFO Capital
Read Bio
Since 2004, Mark Kay has owned and operated CFO Capital and has financed billions of dollars in commercial mortgage projects. Today, he leads a team of dedicated commercial banking professionals to make CFO Capital one of the fastest growing commercial mortgage companies in Canada.
Mark's expertise in strategic debt structuring spans every asset class including multi-residential, student housing, hotel and resort, retail, office, medical, and single purpose properties for both construction and term financing. He has established a large network of commercial mortgage lenders and industry professionals to form a global team which creates control and leads to success.
Prior to CFO, Mark worked in Commercial Real Estate at the Business Development Bank of Canada, specifically focusing on owner user, investment properties, management buy-outs and company acquisitions.
Mark is a graduate of the University of Toronto having completed a double major Honours in Finance and Economics.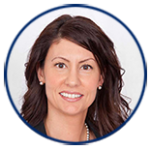 Paula Gasparro
Manager, Multi-Unit Mortgage Insurance
Canada Mortgage and Housing Corporation (CMHC)
Read Bio
Paula Gasparro is Manager, Multi-Unit Mortgage Insurance for Canada Mortgage and Housing Corporation (CMHC). With 17 years of combined Commercial Underwriting and Business Development experience, she is responsible for training and development of Multi-Unit mortgage insurance business for the Ontario Region.
CMHC is Canada's national housing agency. Backed by 60 years of experience, we work with community organizations, the private sector, non-profit agencies and all levels of government to help create innovative solutions to today's housing challenges, anticipate tomorrow's needs, and improve the quality of life for all Canadians.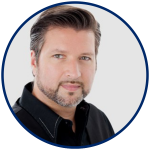 Dominic De Freitas
VP, Residential Development
figure3
Read Bio
Dominic DeFreitas has 18 years of progressive design experience supported by a degree in Fine Art from the Academy of Design in Florida. Dominic has worked on projects across North America with top tier developers such as Tridel, Daniels, Concord Adex, Great Gulf, Aspen Ridge, Urban Capital Malibu Investments and Grosvenor Developments.
Dominic is a trusted advisor to these large multinationals as his deep understanding of design for people has been founded in the experience of cutting edge executions of some of the first multi-family residential projects early in his career as well as past projects such as TIFF Festival Tower (Toronto) and Absolut World (Mississauga). Today, Dominic leads a studio of 12 designers with projects that include high rise, mid rise and low rise as well as purpose built-rental.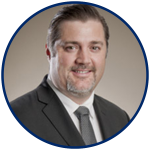 Michael Smith
Senior Vice-President, Multi-Family
ONE Properties
Read Bio
Michael is the Senior Vice President, Multi-Family of ONE Properties (ONE), a dynamic development, property management, asset management and real estate company. He oversees the management and strategic direction of the multi-family portfolio at ONE. He is responsible for development and marketing activities, creating and managing all development proformas and liaising with partners for updates and approvals.
Michael has extensive experience in acquisitions, development and planning for mixed-use, high-rise commercial and residential development projects. With a distinguished career in land acquisition and multi-family development, Michael has a history of positively impacting long-term success in an extremely strategic manner. He has been involved in the development of in excess of 30,000 multi-family residential units, hotels, community facilities and mixed-use developments.
Prior to joining ONE, Michael worked for reputable residential development companies and lectured with the Schulich School of Business at York University with a focus on Real Estate and Infrastructure.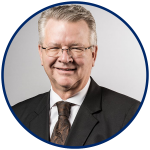 Randy Ferguson
Chief Operating Officer
Strategic Group
Read Bio
As COO of Strategic Group, Randy Ferguson leads and further develops a high-performance team of real estate professionals. His focus includes property management, construction, leasing, marketing and value-added services. Randy's expertise is in process driven core functions and the deployment of technology as a means of improving productivity and creating capacity at Strategic Group. Randy also performs the role of senior development advisor to the CEO and the development team. In 2002, Randy was recognised by Venture Magazine as one of Alberta's most influential people. He has served on a number of charitable and business associations, committees and boards and currently as an advisor for the Haskayne School of Business, Real Estate and Entrepreneurial Studies.