Registration & Exhibits Open
Networking Luncheon

Welcome & Opening Remarks
Opening Comments:
Derek Lobo, Broker of Record, Chief Executive Officer, SVN Rock Advisors Inc., Brokerage
George Przybylowski, Vice President, Real Estate, Informa Exhibitions
Master of Ceremonies:
John Faratro, President, SVN Quebec Inc.
Valuation Panel: So, What's a Newly Constructed Apartment Building Worth?
With price per unit costs topping $400,000 in urban areas, valuation of to-be-built product becomes mission critical. How does a deal pencil out? Who's taking the lease risk? And how will the marketplace value the product? What do the public markets think about new construction? Some investors look at cap rate, while others look at cap rate and price per unit, others don't look at cap rate at all, and others are IRR-driven. How much does equity factor into the price discussion? Pegging value in rising markets is complex. These experts from a variety of perspectives will give you the inside edge on how buyers and sellers need to shift their perspective when buying and selling old versus new product.
Moderator:
Sandy Mandel, President, Sanford Mandel Valuation Inc.
Panel:
Andrew Drexler, Assistant Vice President, Commercial Mortgages, First National Financial LP
Heather Kirk, Managing Director, BMO Capital Markets
Greg Romundt, President & CEO, Centurion Asset Management
Gabriel Silverstein, Managing Director, SVN Angelic Real Estate
Ramona Ursu, Vice President, Brokerage Services, Broker, SVN Rock Advisors Inc., Brokerage
Canada's Emerging Apartment Development Marketplace with Derek Lobo and Mark Kay
A perfect storm of a stable market, low cap rates, money available, and low interest rates, is driving interest in new apartment construction across the country. Urban, suburban, major market, and small town: There is opportunity everywhere, however Canada's apartment landscape is as diverse as its geography. Understanding these different opportunities is key. What hot markets will flare in the next 12 months? From coast to coast, what are the macro and micro opportunities for developers looking to invest in new apartment construction? Apartment development expert Derek Lobo and Mark Kay, President of CFO Capital, will give a cross-Canada check-up.
Speakers:
Mark Kay,Principal Broker/President, CFO Capital
Derek Lobo, Chief Executive Officer, Broker of Record, SVN Rock Advisors Inc., Brokerage
Workshop: It's About the Numbers: a Field Guide to Developing Apartments
New apartment construction in Canada is the new gold rush: There are huge profits to be made, but knowing how to calculate, and maximize your return on investment is key. This session will explore the six core questions any developer needs to address to maximize return on investment, using real numbers and examples: Should you build? What should you build? What is the depth of market? How much rent can you charge? How much can you sell the building for? And who can you sell to? We will walk through a practical example of how to move from a back of the envelope calculation to full-scale financial modelling. This workshop will give attendees a realistic view of development costs, operating costs, and return on investment, from a rent, cost, and investment perspective. This is an extended seminar.
Moderator:
Ben Myers, Senior Vice President, Market Research & Analytics, Fortress Real Developments Inc.
Panel:
David Gibson, Vice President, Real Property Tax Analytics, Yeoman & Associates Inc.
Ronald Mandowsky, Founder & Principal, Pelican Woodcliff Inc.
Sean Tait, Advisor & Sales Representative, SVN Rock Advisors Inc., Brokerage
Sally Turner, Manager, Research & Consultancy, SVN Canada Inc.
Networking Reception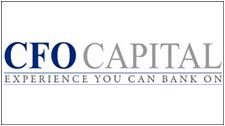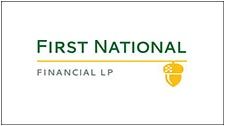 Registration & Light Breakfast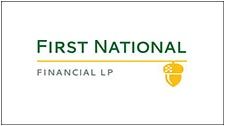 Welcome & Recap of Day 1
Master of Ceremonies:
John Faratro, President, SVN Quebec Inc.
A Financier's Perspective: Financing New Apartment Construction, Repositioning and Intensifying in Canada
During these exciting times in the purpose-built rental asset class, learn how financiers structure debt for proposed market-leading assets with forecasted rents and lack of market comparables. Historically, the rationale for builders to choose between a condominium development and a purpose-built rental project is the loan leverage available for condominium projects. Today, financing has never been more aggressive, achieving as high as 90% LTC for both ground up and repositioning assets, based only on a feasibility which translates into higher returns in a shorter period of time. Lastly, with new supply entering the market, it is time to renovate aging assets to remain competitive and understanding the financing options suitable to your project.
Moderator:
Mike Scott, Senior Vice President, Business Development/Mortgage Agent, CFO Capital
Panel:
Paula Gasparro, Principal, Multi-Unit Client Relations, Canada Mortgage & Housing Corp (CMHC)
Mark Kay, Principal Broker/President, CFO Capital
Caroline Olsen, Director, Commercial Real Estate, Royal Bank of Canada
Alex Rukin, Vice President, TD Commercial Mortgage Group, TD Bank Financial Group
Stephen Stewart, Vice President, Mortgage Investments and Joint Ventures, Centurion Mortgage Capital Corporation
Morning Refreshments & Networking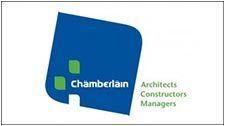 Don't Leave Chips on the Table: Lessons on Lease-Up for Apartment Developers
Canada has some of the finest home builders and condominium developers who understand land acquisition, entitlement, and construction. What they don't understand is how to lease up an apartment building: It's not the same as selling a condo. Mixing up condo sales and apartment leasing will cost you millions of dollars. When condo developers lease up a building, they leave chips on the table. Building and selling a condo does not equal building and renting an apartment building for maximum value. Most of the product constructed in Canada is missing important amenities that will maximize value in the long term, and this will be a decision factor for users as the new apartment construction marketplace fills up and renters have access to greater choice of high quality buildings. We are bringing in a US expert to tell you important insights on the mistakes property managers make when they lease up a new apartment building, and how to win property management business in Canada.
Moderator:
George Van Noten, Senior Vice President, Property Operations, Minto Group of Companies
Panel:
Renée Bourgon, Strategic Marketing & Communications Leader
Trish MacPherson, Executive Vice President, Operations, CAPREIT
Rob Martin, Senior Vice President, Rhapsody Property Management Services
Jennifer Nevitt, Chief Executive Officer, Forty2 National Apartment Property Management
Todd Nishimura, Director, Leasing & Marketing, Vertica Resident Services
A Developer's Perspective on Building Apartments: What Lessons They're Learning in This New Gold Rush Asset Class
With the returns on investment for new apartment construction booming, there is a veritable gold rush to build new apartments in Ontario. In this panel hear directly from developers that are riding the wave of new construction, as well as causing the wave: One size certainly does not fit all. So what is the optimal size building for different markets? 30, 300, or 3,000? What is the marketplace looking for? These developers will give their perspective on how to maximize the opportunity to ride the wave of the new apartment construction boom.
Moderator:
Ramona Ursu, Vice President, Brokerage Services, SVN Rock Advisors Inc., Brokerage
Panel:
Julian Battiston, President, Oben Flats
Ugo Bizzarri, Senior Managing Director CIO & Global Head of Direct and Debt Investments, Timbercreek Asset Management
Michael Smith, Senior Vice President, Multi Family, ONE Properties
Oren Vered, President, Vered Group
Networking Luncheon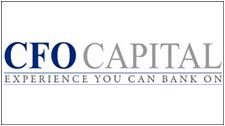 Rent Control & Other Legislative Dilemmas
A panel of industry experts, political consultants, and developers will address inconvenient and draconian legislation and tax policy that negatively impacts apartment development across Canada. At this session, we will be launching the Canadian Rental Housing Supply Alliance – an association of Canada's premier apartment developers (present & future) and major Canadian lending institutions. Our goal will be to represent the interests of developers – federally, provincially and municipally. Canadian Rental Housing is at a strategic turning point – Governments need to help, not hinder, apartment development.
Moderator:
David Horwood, Vice President & Director, The Effort Trust Company
Panel:
Brad Butt, Director, Government Relations, Mississauga Board of Trade
Daryl Chong, President & CEO, Greater Toronto Apartment Association
Jim Murphy, President & CEO, Federation of Rental Housing Providers of Ontario (FRPO)
The Mixed Use Conundrum: How to Effectively Incorporate Retail, Hotels, Condos, and Student Housing to Intensify Your New Apartment Construction Site
With land costs rising, developers have to look at intensifying their sites: Incorporating multi-use components into a new apartment development can boost the cash flow of any new complex and maximize land value. But, alternative uses must fit with market demand if they are to boost the success of any project. This session will explore how to identify the most lucrative additional complementary uses for your new apartment building, based on solid market research. Our chair will give an intimate insight into mixed-use development, with best practice and award winning case studies.
Moderator:
Linnea Chamberlain, Vice President, The Chamberlain Companies –  Architects, Constructors, Managers

Panel:
Jim Arbury, Retired former Senior Vice President, National Multi Housing Council, Washington D.C.
Greg Faulkner, President, Humphreys & Partners Architects, L.P.
Sean Greene, President, Platinum Investment Real Estate Group Inc.
Mauro Pambianchi, Chief Development Officer, SmartREIT
Leadership Panel: Art of the Deal
When cap rates don't matter: How to maximize the value of your building through shared vision, trust, and transparency. This panel will share the lessons learned from the largest new apartment construction transaction in Canadian history. How can developers, buyers, and brokerage work together to build a relationship that will maximize returns? What difficulties can a deal of this complexity create? And how can they be resolved to ensure the deal provides maximum value for all parties.
Moderator:
Derek Lobo, Broker of Record, Chief Executive Officer, SVN Rock Advisors Inc., Brokerage
Panel:
Philip Fraser, President & CEO, Killam Apartment REIT
Francis Lépine, President, Lépine Corporation
Joe Mazzocco, Executive Managing Director, KingSett Capital
Afternoon Refreshments & Networking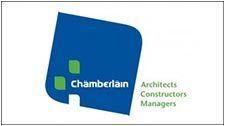 Architects & Technology: the Seventeen Mistakes Condo Developers Make When They Build Apartments
In an increasingly crowded condominium market, many developers are turning their attention to the purpose-built rental market. Building an apartment building is a distinct, unique, and lucrative investment proposition: One that differs significantly from building a condominium development. What are the design considerations that maximize the value of new apartment construction? This engaging session will identify the seventeen mistakes in architecture and design that condo developers make when they build apartments. We will highlight strategies for success for new apartment construction developers and investors to maximize their return on investment.
Moderator:
Clifford Korman, Senior Partner, Kirkor Architects & Planners
Panel:
Sima Chavooshi, Head of Strategy & Business Development, Canada, Humphreys & Partners Architects Inc.
Jon McGinn, Vice-President, Architect, The Chamberlain Companies –Architects, Constructors, Managers
Mansoor Kazerouni, Global Director, Buildings, IBI Group Architects