Registration & Light Breakfast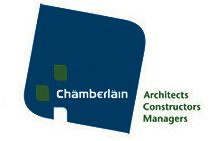 Welcome & Opening Remarks
Guest Speakers:
Jim Dimanis, Senior Vice President Operations and Business Development
Introductory Session: What Does the Future of the Canadian Apartment Development Industry Look like, and What's Driving it?
Share views of the apartment and mixed-use industry's future, including the impact of immigration, demographic shifts, cost of home ownership and other factors that contribute to the success of the apartment market.
What are the new trends and is now the time to develop or reposition?
Apartment sizes, are they getting larger or smaller or both?
What is the ideal unit mix of bachelor's, one, two and three bedroom units?
What does foreign investment in Canada look for in apartments?
Where are the acquisition and development opportunities?
Game changing deals that we saw over the last year
Is now the right time to kick-start your apartment development program?
Guest Speakers:
Vince Brescia, Principal, Brescia Consulting
Derek Lobo, CEO and Broker of Record, SVN Rock Advisors Inc., Brokerage
Morning Refreshments & Networking

The Art of the Deal: When to Build It, When to Run, If I Build it, Will They Come and What Will It Be Worth?
• Key advice for increasing value
• Where and how to obtain vital market data
• Keeping your property "fresh"
How to put development deals together? From land acquisition, design, financing, lease-up, and final disposition. What are the parameters of a good deal and that of a bad deal?
Reasonably standard methods are used to determine the value of existing apartments; however, many additional questions must be addressed to establish the proper value of a newly constructed apartment. What financial tools are used to separate "vision" from "reality," and how do they affect the structure of the deal?
While valuation approaches to apartments are reasonably prescriptive, the approach taken to the valuation of new apartment construction provides a host of challenges, not the least of which is the need to separate "vision" from "reality", and how do they affect the structure of the deal?
Moderator:
Jim Arbury, Vice President of Student Housing, National Multi Housing Council
Panel:
Jay Denton, Senior Vice President, Axiometrics
Greg Faulkner, President, Humphreys & Partners Architects, L.P.
Tom George, Vice President, Development, The Michaels Organization
Financing: Abundance of Capital Looking for an (Apartment) Home
There is plenty of capital seeking investment opportunities in Canada that focus on acquisitions and new developments, the appeal of apartment product continues to grow. Gain an understanding of how current trends in financing, equity partners, mezzanine financing and construction financing fit together in the current landscape. Learn how to structure the capital stack so your deal is the one that measures up.
There is an abundance of capital looking for a home and lenders' appetites for apartment product continue to grow. How do you get your piece of the pie? Understand how lenders are evaluating deals and sort through which deals make the grade.
The capital stack understood. Understand the latest equity and lending sources and structures that are focused on Canada that provide flexibility and options for new developments, and acquisitions.
Moderator:
Paula Gasparro, Manager, Multi-Unit Mortgage Insurance, CMHC
Guest Speakers:
Peter F. Block, Director, Real Estate Finance Division, CIBC
Scott Coates, Managing Director, Mortgage Investments, KingSett Capital
Mark Kay, President & Principal Broker, CFO Capital
Joseph McGrath, Regional Vice President, Real Estate Business Services, Laurentian Bank of Canada
John Miron, Managing Director and Head, Canadian Real Estate, RBC Capital Markets– Real Estate Group
Greg Romundt, President, Centurion Asset Management Inc.
Networking Buffet Luncheon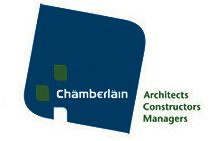 Transitioning from Construction to Lease-Up: Strategies to go from Certificate of Occupancy to 100% Lease-up
A successful lease-up strategy includes a well-managed plan, including a budget that addresses yield and sales. Using "practical examples" from across the continent this panel will provide strategic insight and counselling to build and execute your strategy.
While transitioning from construction to lease-up, the strategy must successfully address the key concerns and issues between the developers, construction, and property management team. What are the key concerns and issues between marketing and the lease-up?
How do you get the most for value for your marketing dollar on a lean budget? How do you proceed when you have no previous management experience but want to become an apartment developer?
Guest Speaker:
Jennifer Nevitt, Chief Executive Officer, Forty2 National Apartment Property Management
Afternoon Refreshments & Networking

Conversion To and From: Apartment, Hotel, Self-Storage, Seniors and Student Housing
 What are the opportunities to convert apartments to other more profitable asset classes (e.g. apartments to student housing or senior's apartments) and what are the opportunities to convert other asset classes to apartments (e.g. hotels to apartments or student housing)? What are the merits of, and can you intensify an existing apartment site with self-storage?
What are the opportunities to intensify existing apartment sites?
Charm doesn't cut it anymore, aging apartments need investment to remain competitive
How do you determine the optimum balance between preventative maintenance and investments on upgrades?
Where do owners of existing stock go to find the capital for reinvestment, and what types of investments will bring the best return?
This panel will discuss real conversion experiences including the components of a deal, planning, construction, completion and the bumps that may occur along the way.
Networking Reception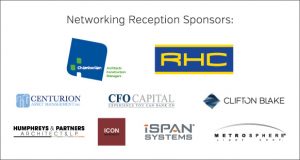 Registration & Light Breakfast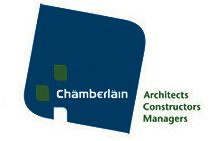 Welcome & Recap of Day 1 and What to Expect on Day 2
Guest Speakers:
Jim Dimanis, Senior Vice President Operations and Business Development
Construction Techniques and Costs: How High and Deep Should You Go and With What Construction Materials?
Construction costs, concerns and pitfalls of various construction types, project management, change orders, weather and inspection delays
Poured concrete
Precast concrete
Four and six story wood construction
Modular construction
Underground garages, carports, and surface parking
Morning Refreshments & Networking

Developers Speak: Apartments and Mixed-Use Design
As the current renting population ages, how will the emergence of a new, younger cohort of renters alter the product, design, and pricing requirements for apartments? What new research is needed and what marketing approaches will be adapted to appeal to this new group? In what ways will this demographic change affect consumer preferences?
Millennials and baby boomers have set the product, design and pricing agenda for apartments. How will the emergence of boomers and generation y define the future? How will product change? How will the marketing approach need to change? What research will be required? How will the changing consumer affect the product offering and marketing approaches for both urban and suburban properties? The speaker will examine the future of the apartment
Moderator:
Linnea Chamberlain, Vice President, Chamberlain Architect Constructors Managers
Panel:
Anthony Franciosa, Vice President & Sales Manager, Coreslab Structures [ONT] Inc.
Mike Strickland, President, iSPAN Systems LP
Dan Van Gageldonk, Technical Sales Representative, Bailey Metal Products Limited
Architects Speak: Apartments and Mixed-Use Design
To successfully design and rent apartments to obtain top rent, knowing the trends, the preferences and the needs that govern the renter behaviour is essential.
Recreational amenities: profit centre or cost centre
Developers, researchers, and lenders discuss their views on alternative approaches to building design
Tap into current trends and understanding the preferences and needs of renters to design, market and lease-up new and transitioned buildings
What amenities are essential, what are nice to have? Where is the balance between having a competitive offering and spending too much on the wrong things?
Keynote Speaker & Networking Buffet Luncheon
Overcoming the Stigma of Below the Belt Cancer
Sponsored by: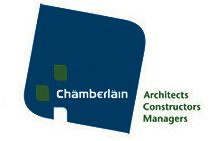 Keynote Speaker:
Rocco Rossi, President and CEO, Prostate Cancer Canada
Technology Speak: What Renters Want and What They are Willing to Pay For
Given the degree of disruption in today's world by technology, we need to understand better how those forces of change ultimately affect our buildings and our residents. Developers and industry experts with a forward-looking perspective from top minds inside and out of the apartment industry.
Areas of focus include:
Marketing,
Technology
Sustainability
Telecommunication
Guest Speakers:
Peter Altobelli, Vice President, Yardi Systems, Inc.
Leonard Drimmer, Chief Executive Officer, Property Vista Software
Afternoon Refreshments & Networking

Leadership Panel: International Apartment Builders Roundtable
The leadership panel provides a valuable vision of the state of apartment development. How are investment expectations of apartment buildings different than other asset classes? How does the current economic climate play out on apartment deals vs. those of other asset classes?
This powerhouse panel provides you with their captivating insight into the state of apartment development. How are real estate organisations viewing in the short and long term? How do investment expectations and parameters vary from other asset classes? How does the current economic climate alter their thinking on apartment deals vs. other classes?
Real world lessons learned discussion from those who have planned, built and financed apartments and mixed use buildings
What specific and general potential pitfalls and opportunities lie ahead?
Francis Lépine, President, Lepine Corporation
Jennifer Nevitt, Chief Executive Officer, Forty2 National Apartment Property Management
Greg Romundt, President, Centurion Asset Management Inc.
Michael Smith, Senior Vice President, Multi-Family, WAM Development Group