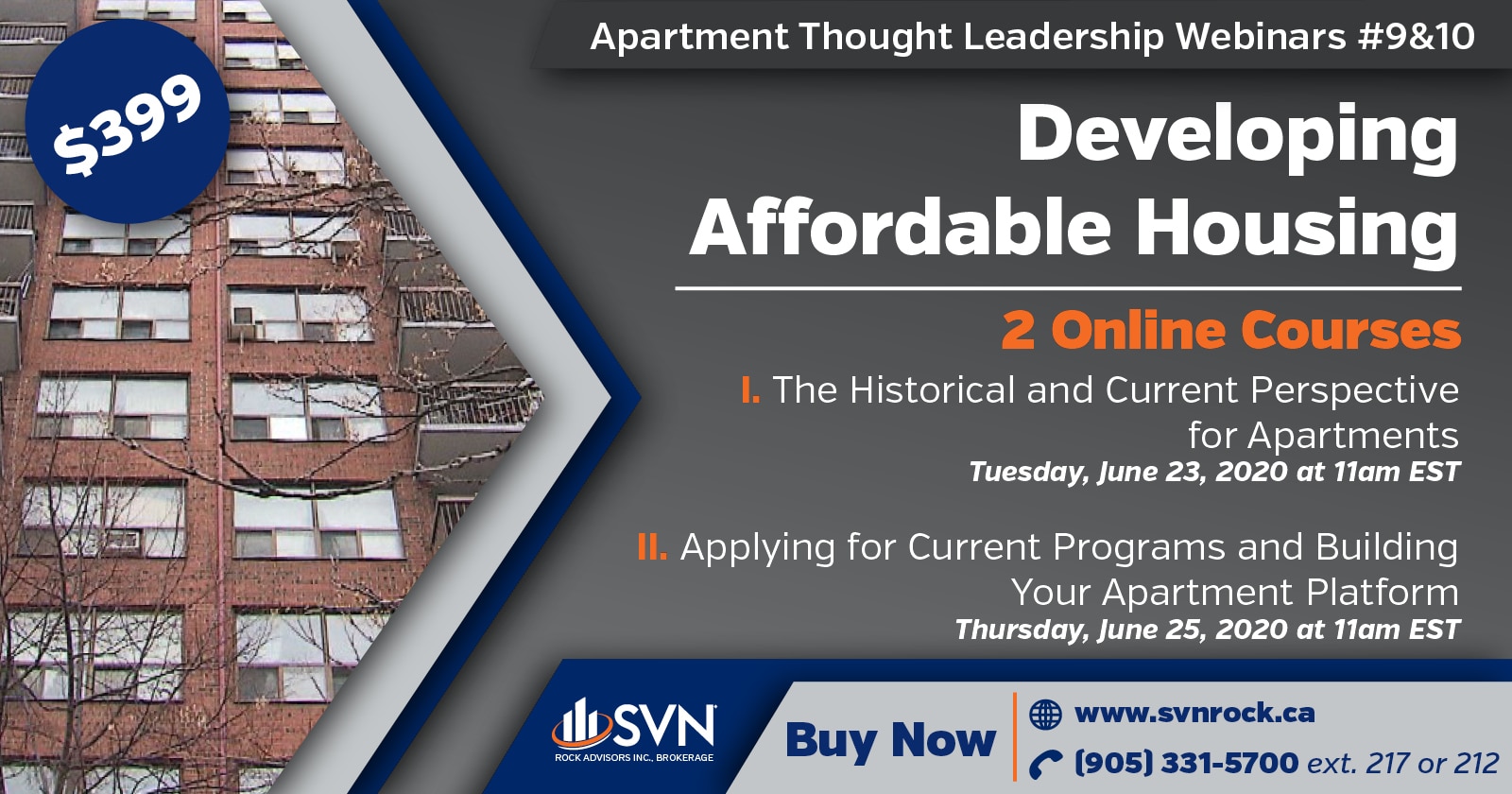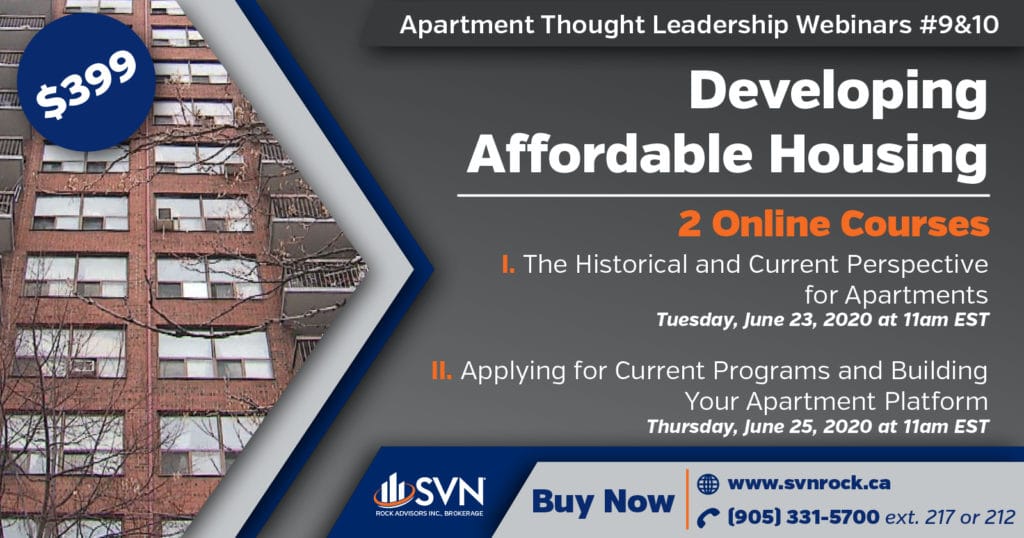 This is your chance to learn how to get started in the world of affordable housing. Don't let it slip away! We're going to equip you with all the knowledge you need to take advantage of this unique asset class.
We've put together a two-part webinar series that gives you a deep dive into:
The history of affordable housing policies in Canada – and the buildings that came out of them;
The current affordable housing programs: federally, provincially, and municipally – and how to make them work for your development;
Making the decision to build conventional apartments versus affordable housing and building this into your proforma;
Operating and leasing considerations: What changes?
Register today for this two-part webinar series on Affordable Housing. The SVN team will be online to answer any additional questions you have.
June 23rd and 25th at 11am EST.
We'll be joined by Jim Dimanis (Bentall Kennedy) and Kim Overbye (FM PM Business Development Consultant; Former President/CEO of Ontario Property Management Group Inc.) to provide real on-the-ground insight into the real questions you need to ask before developing affordable housing.