Outperform The Market
You can now stream Apartment Leasing University and interact with coaches from your home or office!
7 Online Sessions Starting Tuesday, September 8th, 2020 at 10am EST
Perfect your leasing strategy | Defend your occupancy   |  Raise your property value
Tactical training for modern leasing professionals
All from your home or office
In uncertain times, apartment owners and landlords that train their leasing teams to increase property value are much more likely to thrive. Knowing that your team is managing inbound leads from a leasing office or their home office, we'd like to help you coach them where they're at. Join our interactive training sessions AND receive real-time coaching in an online format and breakout rooms where you can share your story and practice with others to make sure that you're doing it right.
Get access to live training sessions from Derek Lobo and his team!
Use the free scripts and resources to apply your skills between biweekly sessions
Share your experiences and get live feedback and coaching
Start growing the value of your career and the value of the building you lease after session one
Do all this from the comfort of your office or living room!
Recorded sessions are available for a limited time for you to catch up, or join us the following month for any sessions you missed live.
Level-up your team in under 5 minutes
Fast forward your property growth, while the rest of the world is hitting pause. Download this free video (4:47 min)

Your Apartment Leasing University live training includes:
8 training keynotes from Derek Lobo, Sally Turner, and more.

Virtual coaching sessions throughout the workshops

Live roleplaying exercises

Digital slide decks, quizzes, and leasing scripts

Hosted Rebroadcasts in the evening–just in case you missed it during the workday!

100% Satisfaction Guarantee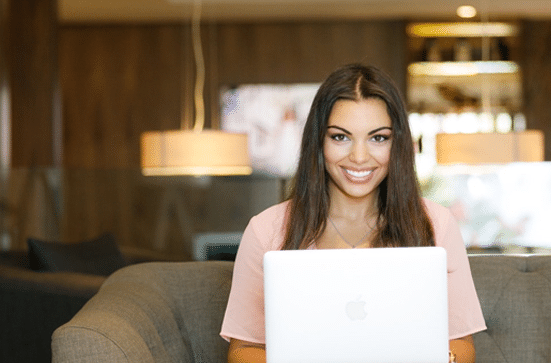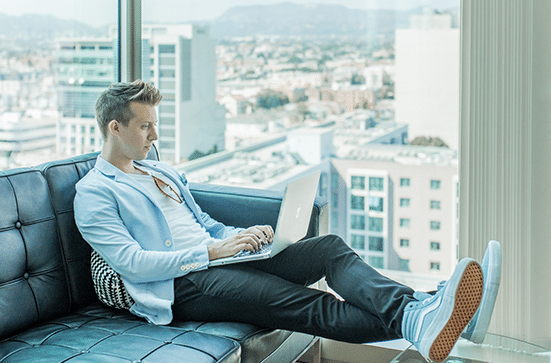 Interactive & Collaborative
Tuesdays & Thursdays for 3½ Weeks
Important Update:
Due to popular demand, replays will now be available to watch once after all Apartment Leasing University sessions!
It's time to build a lean, mean, leasing machine
Educating your frontline team is the simplest and most cost-effective solution to defending occupancy and increasing your property values!
1. REGISTER FOR THE WORKSHOP
2. WATCH FROM YOUR HOME/OFFICE
What makes Apartment Leasing University so special?
It's all about the live coaching and collaboration.
This isn't like the boring training videos you would typically expect. During your workshops, you'll have access to leasing experts and industry colleagues to help you hone your tactics and refine your pitch.
Get instant feedback from your coach in virtual breakout rooms
After the 8-Day Livestream, you'll know you're doing it right
Finally feel confident about your message, website, emails and marketing plan
Leave with a plan you can immediately implement
FAQ
1. Will there be a replay afterwards?
Yes! Attendees will also have access to evening sessions where a recording of the morning's meeting will be rebroadcast and discussed live. A video replay will also be available to watch until the next session begins. Or you can attend the same session the following month starting the first Tuesday of September.
2. How can my whole team attend together?
Click here to get discount codes for group registrations.
3. What's the difference between Apartment Developer University and Apartment Leasing University?
Apartment Developer University is a program that teaches developers how to develop apartment buildings. Apartment Leasing University on the other hand is a training program that teaches developers and leasing staff how to lease apartments.
4. I have many buildings and many staff, how do I know if this is going to be effective training?
Register some of your staff with discount codes. You will love this program and will want to bring additional staff new hires in the following months.
What you'll learn
This program focuses on eight critical topics in the apartment leasing process:
Profitable Preparation: An introduction to the concept of professional apartment leasing.
Telephone and Internet Lead Techniques: How to qualify prospects and increase their interest.
The Resident Experience: Make an excellent first impression in-person
The Perfect Tour: How to customize the tour to your prospect; you're not just a tour guide, you're a leasing professional
Capturing Commitment: Learn effective closing techniques
Overcoming Objections: Techniques to ease valid concerns and questions
Marketing: Learn how you fit into a successful marketing plan
Advanced Rental Techniques: Pulling it all together
What's my investment
Apartment Leasing University is $1095/person for eight-sessions of live interactive training courses. When leasing agents are empowered to lease more apartments and raise rents, your building value will increase. Just adding $100 to the rent roll increases your property value by $24,000 (5% cap)
($100 x 12 months) / 5% cap rate = $24,000
Registration for the September Instalment is Now Open!
Apartment Leasing University
CAD $1095/Attendee
Maximize the financial performance of your apartment investments
Register online. (Click here for a group discount code.)
Notify your team and mark your calendar
Join the first class on September 8th
Your Guide, Derek Lobo
Broker of Record – SVN Rock Advisors Inc.
 "We're going to teach you how to make the phone ring, the door swing, and your inbox ding!"
I've weathered multiple storms and been through several major global economic downturns during my 30+ year career—1980's Recession, 1990 Recession, Early 2000's Recession, 2008 Financial Crisis, as well many localized recessions.
I was a leasing manager during many of these years. In times like these, vacancies popped up like thundershowers overnight. I knew I had to work smarter than ever before. I learned from the best and developed my own flight operations manual and pre-flight checklist. Instead of scrambling and making rent concessions to fill vacancies, I was able to weather each storm and grow the value of the properties I was managing.
I'm prepared to share my leasing flight operations manual with you so that you can fly high over any storm on the horizon.
If you hired a pilot to fly your fleet of 747s, wouldn't you want them to have their fight certification up to date, to continually upgrade their skills, and to have a flight plan? In addition to a flight plan, they need emergency preparedness training, pre-flight checklists,  and instruments that work when there's a storm on the horizon.
There are real costs to putting this training off… even if the sky is blue, and the weather seems clear. You may not know that pressure is building. Everyone knows you don't start the first class of flight training in a thunderstorm.
It's your turn. Train to fly high
Start adding value to your property today so that you are prepared for any weather on the horizon. When your team goes through Apartment Leasing University, you should experience the same feeling you get when you take off on a runway. Sit back and feel the thrust of your sales engine as you get pushed into your seat, and your team takes flight.
100% Guarantee
You are 100% safe to try this out. When my training and tactics work for you, you'll be delighted – and I think that's precisely what's about to happen. But, if for some reason, you implement my tactics and you're not delighted with how they protect occupancy and increase revenue, then just let me know – I'll give your money back. You just have to promise me you'll try. I trust you. Let's do this together. It's going to work!
It's Decision Time
Everyone's appetite for risk is different. You have a choice to make: Do what you've been doing (or worse, do nothing at all). You know where that will lead. Is that really where you want to go? You have to take new action to get new results.
The faster you equip your team to defend occupancies and learn to close at higher rents, the quicker you start benefiting from the true value of your property.
Which do you want for yourself?
Here's what to do to:
Register online. (Click here for a group discount code.)
Notify your team and mark your calendar
Join the first class on August 4th
Register Now It's happening on September 8th.
We look forward to seeing you in the virtual classroom on August 4th at 10am!
Do not hesitate to contact us if you have any questions.
Derek Lobo
Broker of Record
SVN Rock Advisors Inc.