Q3 Apartment Download
Tuesday, October 4, 2022
Cap Rates: Past, Present, and Future
Our Quarterly Downloads are interactive, informative, and will place you on the cutting edge of what's happening right now!
This event is a Zoom meeting and is free of charge!  We've had thousands of conversations since the shutdown and we believe that we have our finger on the pulse of the apartment market.
Tuesday, October 4, 2022 11-11:45AM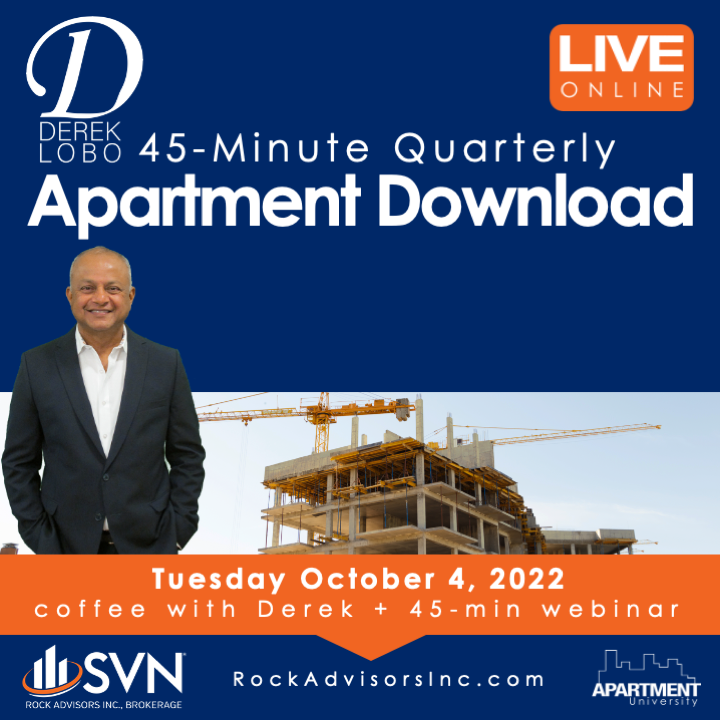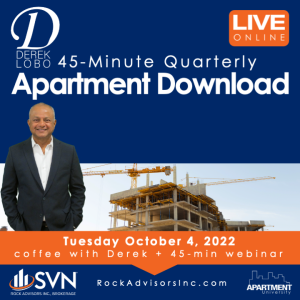 Coffee with Derek – chat with Derek 30 mins early, he has three great questions to ask you!
Register for the Q3 Apartment Download Today!
[fluid_wrapper width="686" height="386"][/fluid_wrapper]
[fluid_wrapper width="686" height="386"][/fluid_wrapper]
[fluid_wrapper width="686" height="386"][/fluid_wrapper]
[fluid_wrapper width="686" height="386"][/fluid_wrapper]