The 8th Annual AptCon:
The Blueprint for Rental Apartment Development Across Canada
In-Depth, Data Driven, Actionable Advice.
The day and a half event, being held May 27 & 28, 2019, is the blueprint for rental apartment development in Canada. We are going back to our roots in order to make an event that will tackle the real issues that rental apartment developers face.
Over the course of two days, North America's foremost experts in the rental apartment, mixed-use, and student housing industry will address critical and timely issues that are driving change in the industry today using real world experience, data, and best-in-class case studies to support their conclusions.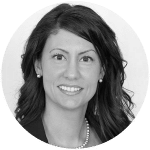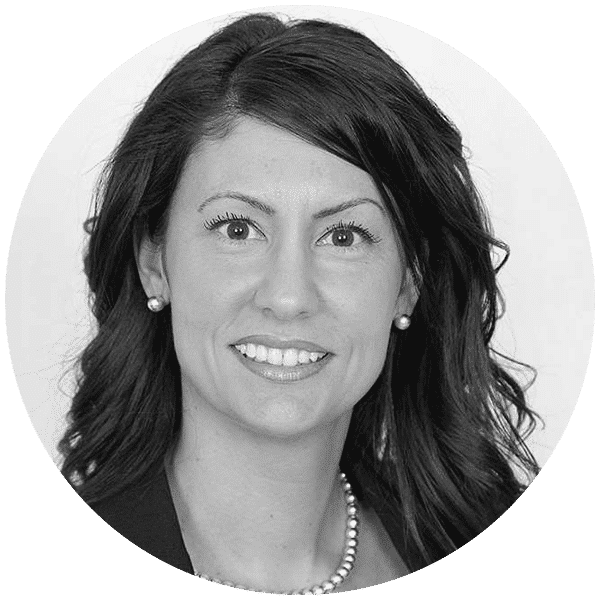 Paula Gasparro
Vice President, Real Estate Finance
CMLS Financial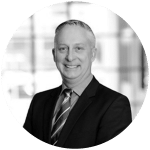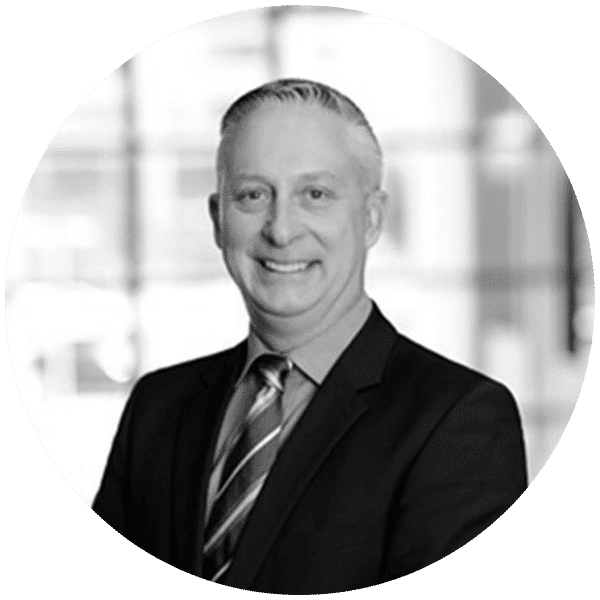 Mike Scott
SVP, Business Development
CFO Financial
2019 Sponsors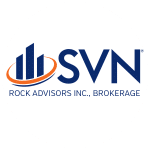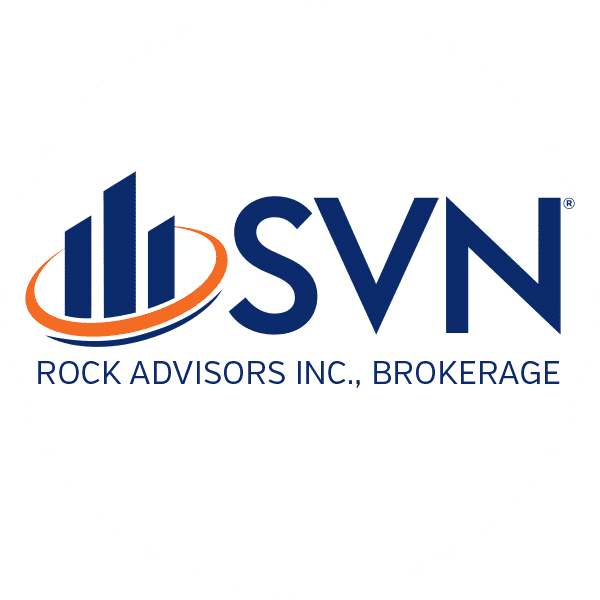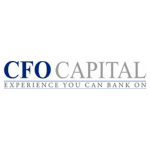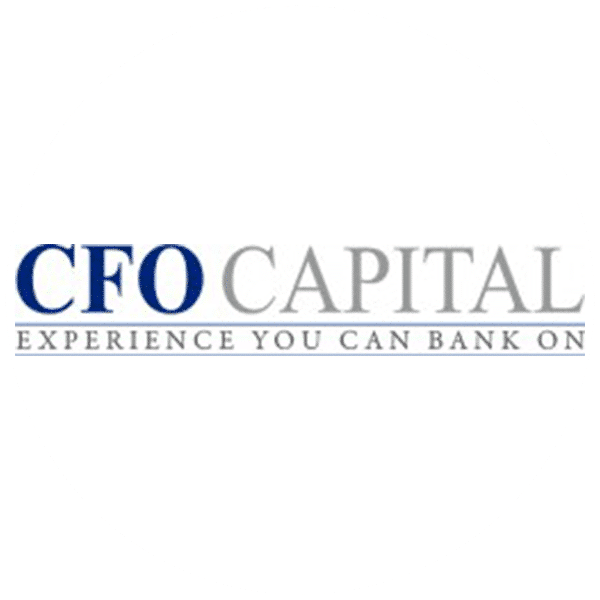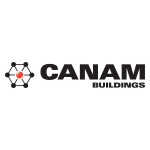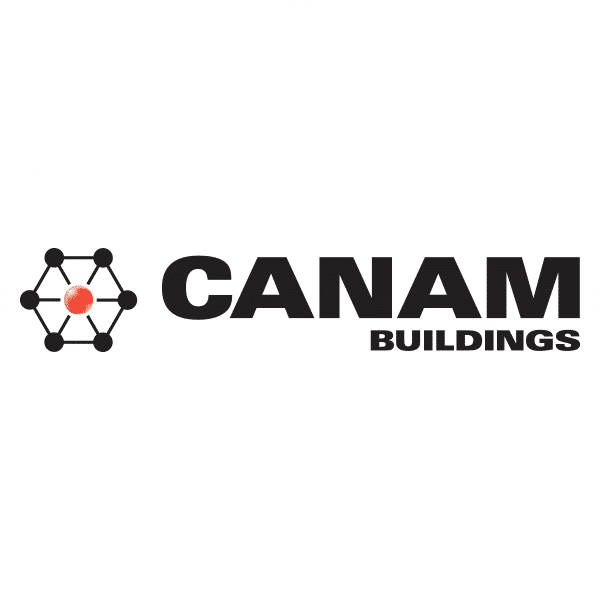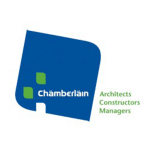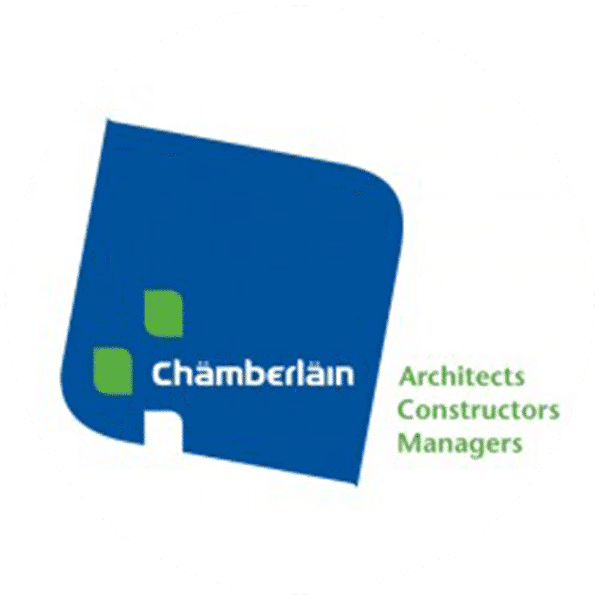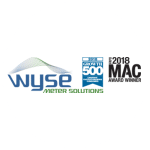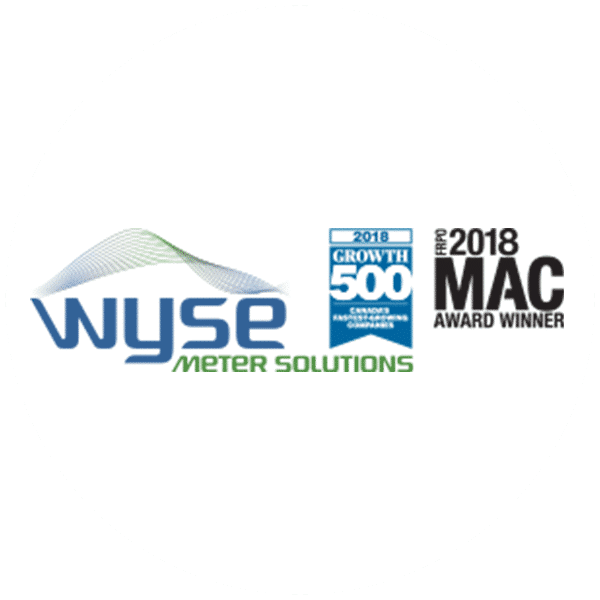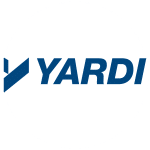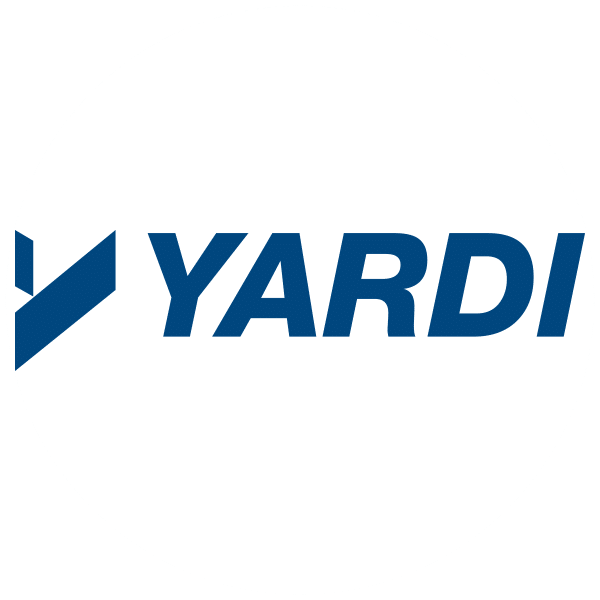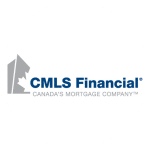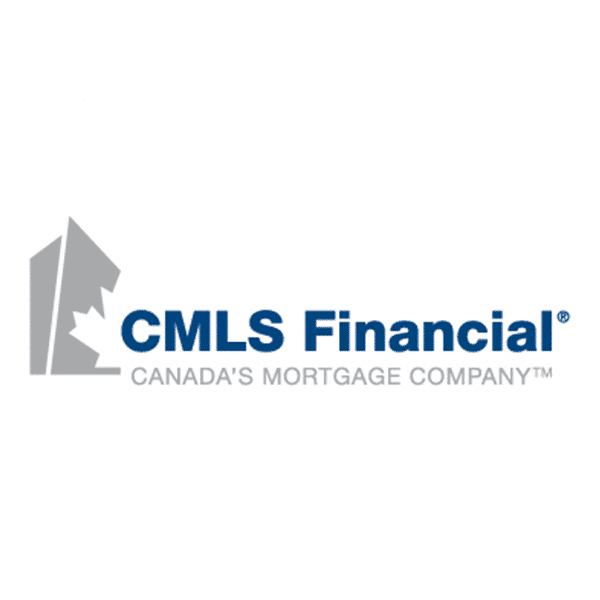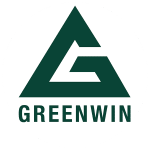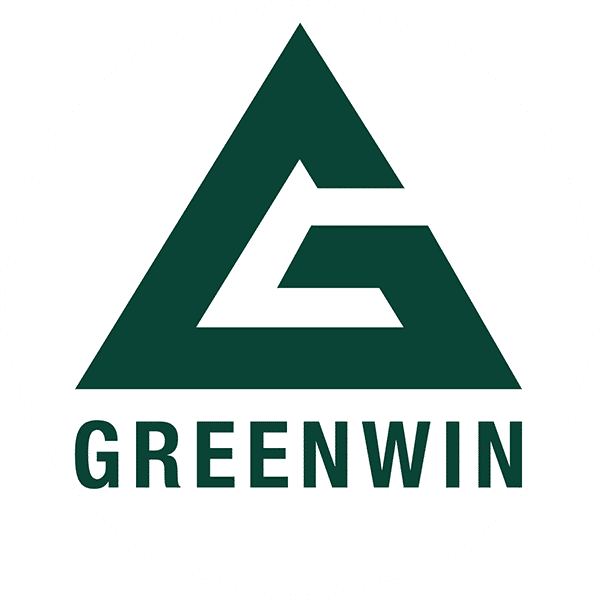 Day 1: May 27, 2019 – 12:00 PM – 5:00 PM
The State of the Nation – The Real Story About What's Happening in Apartment Construction in Canada
A summary of what's going on across Canada in terms of new apartment construction. Who's building, who's buying, who's selling, what price, and what's the development pipeline look like going forward. We're going to quantify where the opportunities are and the product types to be built in the various markets across the country. In this session, we will cover:
Benchmark new apartment transactions across the country
What product type to build in what market
The difference between purpose-built apartment development and condo development
Structuring joint ventures between developer and institution
Apartment Crane Watch – what's being built across the country
Speaker:
Derek Lobo, SVN Rock Advisors
Getting Started in New Apartment Development – Project Feasibility
Are you building to sell, or hold? Your answer impacts a lot of your strategy. Project feasibility encompasses the full range of analyses that a developer must perform before committing to a given project. As feasibility analysis progresses, the developer must acquire more information that will indicate whether it makes sense to proceed further. During the feasibility period, the project may be cancelled at any time, usually limiting losses to the costs of the feasibility study plus the cost of tying up the land. Positive information, however, usually justifies making the next increment of expenditure to acquire additional information. In this session you will learn the major activities that a complete feasibility takes, including:
How to determine initial rental rates and operating costs from 30,000 ft.
Market Analysis before Site Selection: Overall neighbourhood rental rates, unit mix, and amenities
Site Selection and Acquisition
Market Analysis after Site Selection: Site specific rental rates, unit mix, and amenities
The Regulatory Process: Working with the city to get your rental apartment project approved
Speaker:
Sally Turner, SVN Rock Advisors
Day 2: May 28, 2019 – 8:00 AM – 5:00 PM
Financial Feasibility Analysis
Financial feasibility analysis for land development is performed in two stages. The first stage is a "quick and dirty" pro forma that summarizes the project's revenues, expenses, financing assumptions, and profit using 30,000 ft data. The second is a multi-period discounted cash flow (DCF) analysis that provides a detailed projection of cash flows, equity and loan needs, profits, and basic return measures, including internal rates of return (IRRs). Developers should perform both stages of analysis before they commit earnest money to a project. In this session you will learn the how to's of a Financial Feasibility Analysis with specific examples covering:
Projecting Operating Revenues & Expenses
Projecting Development Costs
Multi Period Cash Flow
Sensitivity Analysis
Speakers:
Mark Garber, Kingsett Capital
Donny Afonso, Pelican Woodcliff Inc.
Apartment Design – The Future of Apartment Design
The apartment developer's conceptualization should be based entirely on the target market—not their personal preferences. The rental apartment markets are segmented into many sub-markets, with each niche demanding specific elements. Sub-markets vary enormously by demographics, level of competition, and preferences related to unit mix, unit finishes, parking arrangements, and amenities. Design standards and preferences vary from one geographic region to another. No matter how good the pro forma for a project might look, if the apartments do not satisfy the market's needs at a rental rate that prospects can afford, the project's profitability will be limited. Experienced architects and designers will show cutting-edge apartment design, with case studies. In this section we will cover:
Determining Unit Mix and Floor Plan Layouts
Overall Site Planning
Design Exterior
Design Interior
Apartment Units & Common Area
Functionality Audits at Different Stages
Municipal Design Issues & Approvals
Speakers:
Linnea Chamberlain, The Chamberlain Companies
Jon McGinn, The Chamberlain Companies
Financing Purpose-Built Rentals
Purpose built apartment projects, have traditionally relied primarily on four types of financing: equity partners, mezzanine loans, construction loans, and take-out permanent loans. Apartment developers can benefit from CMHC financing and a leveraged capital stack. Experienced financiers will guide the developer in the financing process. In this session we will cover:
The pros and cons, and cost, of an equity partner
Mezzanine financing strategies
Construction Loans
Take-out permanent financing
Speakers:
Mike Scott, CFO Capital
Mark Kay, CFO Capital
Developing a Marketing Strategy
Marketing begins while a project is still on the drawing board and does not end until a project is sold. In the purpose-built apartment development business, developers cannot create a market where one does not already exist. A developer must understand their target renters and design and build the apartment building with those specific renters in mind. Marketing is not a one-size fits all solution. In this session we will cover:
Defining the Marketing Strategy
The Marketing, Leasing, and Training Plan
The Marketing Budget
Public Relations
Advertising Strategies
Speaker:
Tami Siewruk, Multifamilypro
Operations and Management – It's All About The Rent
No matter how well it is designed and built, an apartment project will be profitable only if it is well managed. New apartment construction management is different than traditional apartment management of an older, stabilized asset. New property management strategies must be used. Further, management must be competent at many levels for a project to succeed. In this session we will cover:
Hiring, training, and paying leasing Staff
Turnover & Lease Management
Lease-Up Strategies for maximum rent & value creation
Creating a customer service experience to drive rental rates
Speaker:
Lucy Gouveia, Greenwin
Refinancing and Selling The Asset – How to Get The Deal Done
One of the great advantages of owning apartment assets is the ability to refinance it and take out the additional financing proceeds tax free. As the NOI increases over time, savvy owners will refinance their properties regularly to take advantage of the tax-free cash they receive by obtaining larger mortgages. Some developers will choose to keep their asset, and some will choose to sell on certificate of occupancy, partial lease-up, or when fully leased-up.
Never Sell: Creating a legacy for your family by leaving them a portfolio of cash-flowing apartment buildings
If you sell, how Should you do it and when?
What's the liquidity of a forward sale, an empty building, and a stabilized apartment building?
The common mistakes developers make when selling a newly-built apartment building
What percent commission should you pay your broker?
Closing Panel: Apartment Developers
Given the broad range of issues that were raised over the last day and a half, a panel of some of the largest apartment developers in the country will offer the last word. Representing a cross-section of Canada and the Canadian apartment landscape, the panel will offer their insights on what risks and opportunities lie ahead, and what courses of action would they suggest accordingly.
Should you build?
What should you build?
What's the depth of the market?
How much rent can you charge?
Should you build to keep, or build to sell?
If you sell, who will buy?
Moderator: Derek Lobo
Panel:
Phil Fraser, Killam Apartment REIT
Brian McCauley, Concert Properties Ltd.
Greg Romundt, Centurion Asset Management Inc.
Oren Vered, Vered Group
The program is not final and is subject to change with no notice. Additional details to come.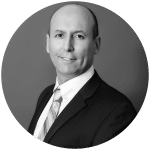 Donny Afonso
Partner
Pelican Woodcliff Inc.
Read Bio
Donny (B.Sc. (Quantity Surveying) PQS, MRICS) is a Principal with Pelican Woodcliff Inc., a consultancy specializing in cost planning, project monitoring and cost control for private and public sector clients.  Donny has over 21 years of experience in providing construction cost and schedule advice on numerous projects.  Donny has been a Board Director with the Canadian Association of Consulting Quantity Surveyors (CACQS) since 2014 and is currently the President of the Association.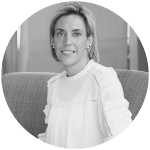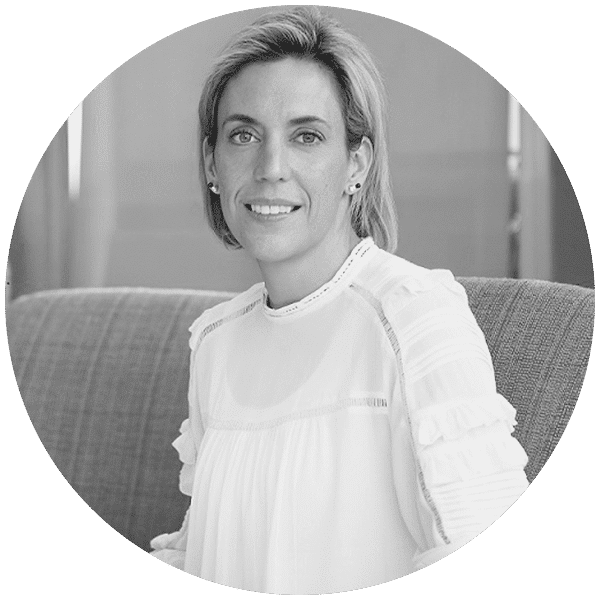 Linnea Chamberlain
Senior Vice President
The Chamberlain Companies
Read Bio
Linnea Chamberlain's  professional career began in earnest at Chamberlain in the Production Department. Linnea has since risen to the role of Vice President. Prior to joining Chamberlain in 1997, Linnea spent four years working in Bahrain, South Africa, and France. Her love of travel and anything that requires tenacity is what made her the perfect fit to implement the opening of Chamberlain's Shanghai Office in 2006 and working on a large Waste to Energy Project in Mazatenango, Guatemala.
Linnea's current responsibilities are varied and include running the Project Management Portfolio at Chamberlain.  Linnea is totally committed to the production of clear, concise and complete construction documents. Her strengths are in building the project requirements, and managing the constraints of the project management triangle, which are cost, time, scope, as well as quality. Linnea is passionate about social responsibility. She sits on the Board of Directors for Woodview Mental Health and Autism Services  and is a senior volunteer with the Aga Khan World Partnership Golf.
Linnea enjoys collaborating with like-minded firms and forward-thinking owners to maximize the benefits of their collective experience.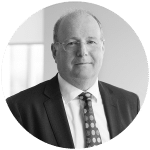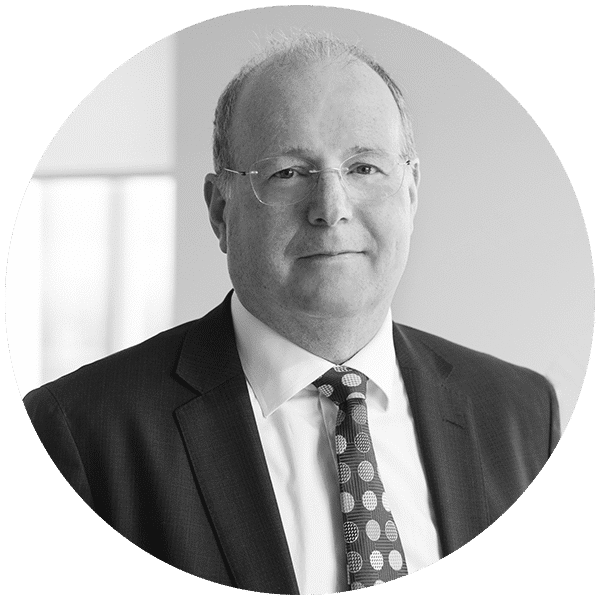 Phil Fraser
President and CEO
Killam Apartment REIT
Read Bio
Philip D. Fraser is President and CEO, and a Trustee, of Killam Apartment REIT (TSX:KMP:UN). Prior to the January 2016 REIT conversion, Mr. Fraser held the role of President and CEO, and a Director, of Killam Properties Inc., since its inception in 2000. Since its first acquisition in 2002, Killam has grown to over $2.8 billion in assets. Today, Killam is one of Canada's largest residential landlords, owning, operating and developing multi-family apartments and manufactured home communities.
Mr. Fraser holds a Bachelor of Commerce from Dalhousie University (1983), a Master of Urban and Rural Planning from Technical University of Nova Scotia (now Dalhousie University) (1988), and a Master of Business Administration from Saint Mary's University (1988).
Mr. Fraser is a member of the Board of Governors and the Executive Committee at Saint Mary's University.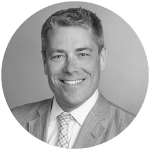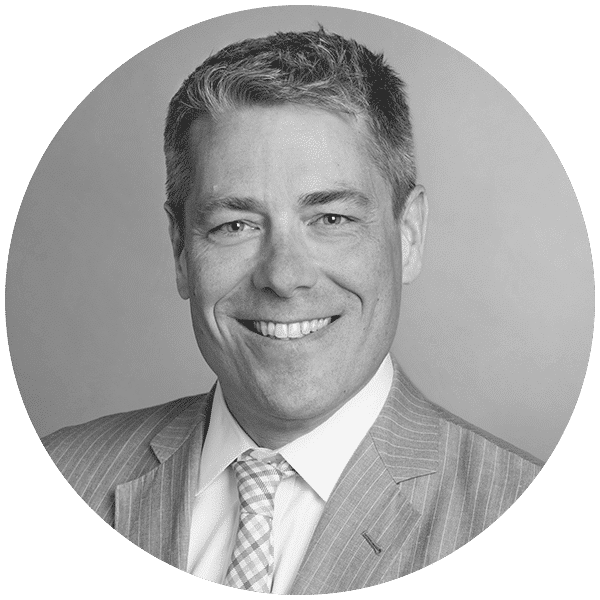 Mark Garber
Senior Vice President, Development
Kingsett Capital
Read Bio
Mark is the Senior Vice President of KingSett's development team.
Founded in 2002, KingSett has raised $9.8 billion of equity for its Growth, Income, Urban and Mortgage strategies.  Currently, KingSett owns interests in a $13.4 billion portfolio of assets.  KingSett continues to seek further opportunities to invest in a wide range of real estate properties, developments, joint ventures and mortgage lending.
Prior to joining KingSett Capital, Mark was Vice President Development at CentreCourt Developments.  Mark has overseen high rise multifamily developments in Toronto for over ten years.  Prior to coming to Toronto, Mark spent nine years managing mixed-use developments in urban centres along the eastern seaboard.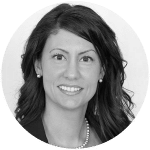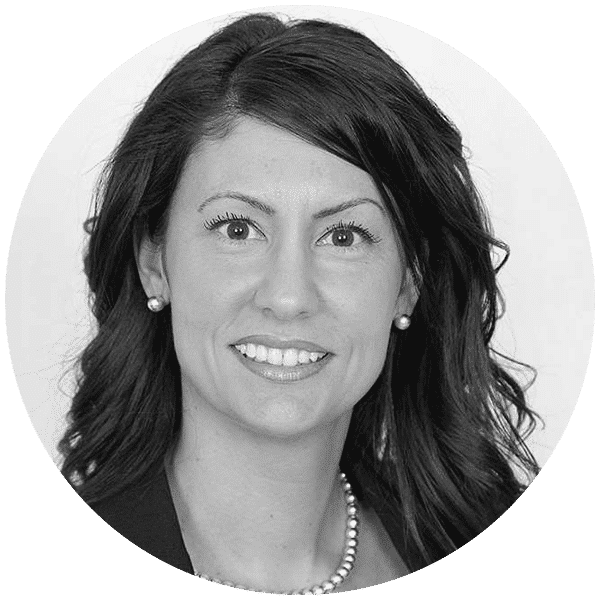 Paula Gasparro
Vice President, Real Estate Finance
CMLS Financial
Read Bio
Bio coming soon.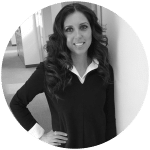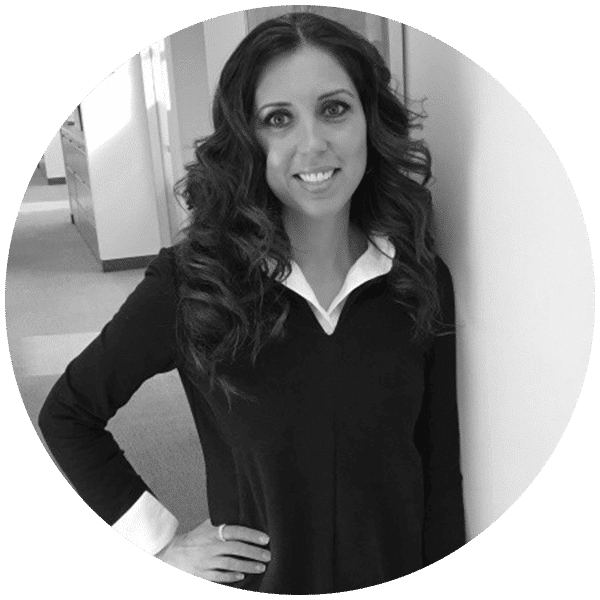 Lucy Gouveia
Director, Marketing & Leasing
Greenwin Inc.
Read Bio
Lucy Gouveia runs Greenwin's dynamic, multi-award-winning marketing and leasing department. Focusing her talents on the planning and marketing of a wide range of assets, including third-party managed properties, repositioned portfolios and new developments, Lucy prioritizes quality control, cost efficiencies and customer service in order to maximize value for our clients.
Lucy began her real estate career with RioCan. She has since worked in a marketing and communications capacity with national firms such as Canadian Tire REIT, MetCap Living, Timbercreek Asset Management and Realstar Residential. In her current role, she oversees the marketing for more than 16,000 rental suites, 1,000,000 sq.ft. of commercial space and several new development sites throughout Ontario and Quebec.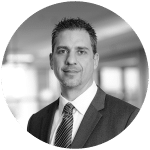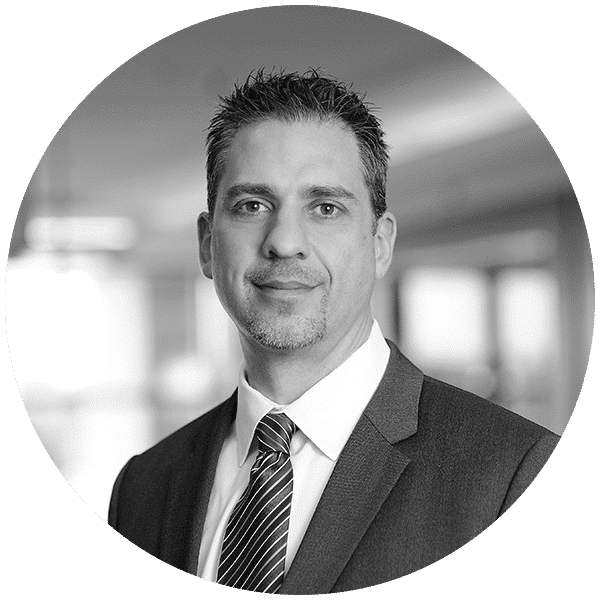 Mark Kay
President
CFO Capital
Read Bio
Since 2004, Mark Kay has owned and operated CFO Capital and has financed billions of dollars in commercial mortgage projects. Today, he leads a team of dedicated commercial banking professionals to make CFO Capital one of the fastest growing commercial mortgage companies in Canada.
Mark's expertise in strategic debt structuring spans every asset class including multi-residential, student housing, hotel and resort, retail, office, medical, and single purpose properties for both construction and term financing. He has established a large network of commercial mortgage lenders and industry professionals to form a global team which creates control and leads to success.
Prior to CFO, Mark worked in Commercial Real Estate at the Business Development Bank of Canada, specifically focusing on owner user, investment properties, management buy-outs and company acquisitions.
Mark is a graduate of the University of Toronto having completed a double major Honours in Finance and Economics.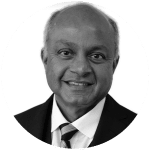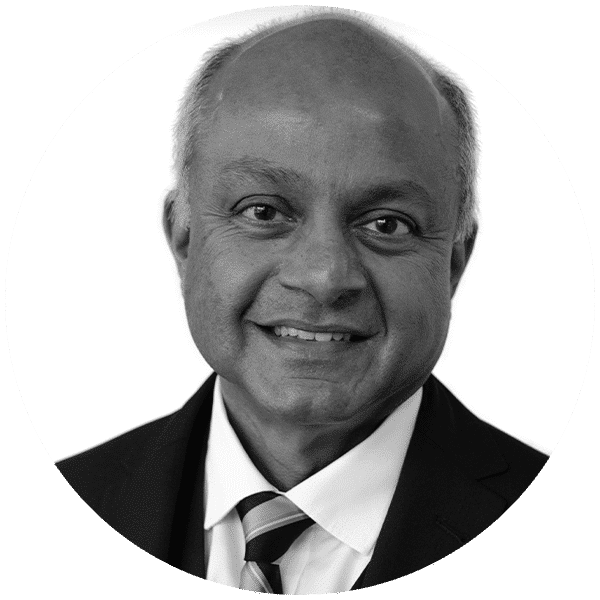 Derek Lobo
CEO & Broker of Record
SVN Rock Advisors Inc., Brokerage
Read Bio
Derek is the CEO of and Broker of Record at SVN Rock Advisors Inc., Brokerage. Derek is regarded as a knowledgeable expert in the Student Housing Field and in the Apartment Industry and has provided numerous seminars and training programs for every level of apartment professional, ranging from owners and property managers to leasing agents and on-site personnel. His extensive knowledge of the industry has placed him as an in-demand presenter and consultant throughout North America.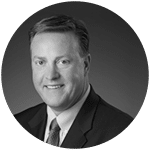 Brian McCauley
President & Chief Operating Officer
Concert Properties Ltd.
Read Bio
Bio coming soon.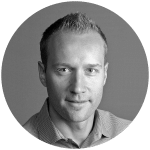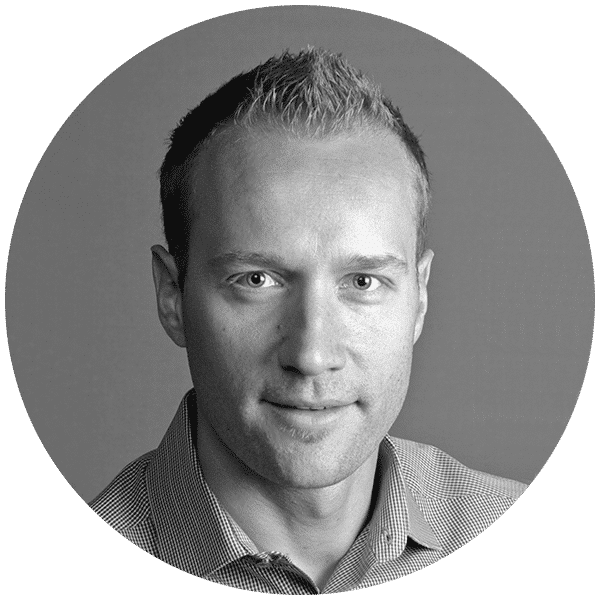 Jon McGinn
Vice President
The Chamberlain Companies
Read Bio
Jon McGinn is a licensed Architect who received his Bachelor Degree in Architectural Science from Ryerson University and his Masters of Architecture from Lawrence Technical University.
Jon is the complete package. A skilled and creative Architect as well as an excellent communicator.
Jon has the ability to adapt the Architectural vocabulary and style for a project specific situation.  Jon is well skilled in developing compelling and memorable value propositions and to relate them effectively to the project team.  The methods and approaches that Jon employs, are very effective to managing communication challenges in the Architect-client relationship. Jon and Chamberlain, are the Bridge between Magic and Logic.
Jon has worked with numerous developers and owners, on many hotel and multi residential projects both domestically and internationally, to create creative living environments and vibrant communities that meet the requirements of developers Proformas and City requirements.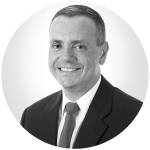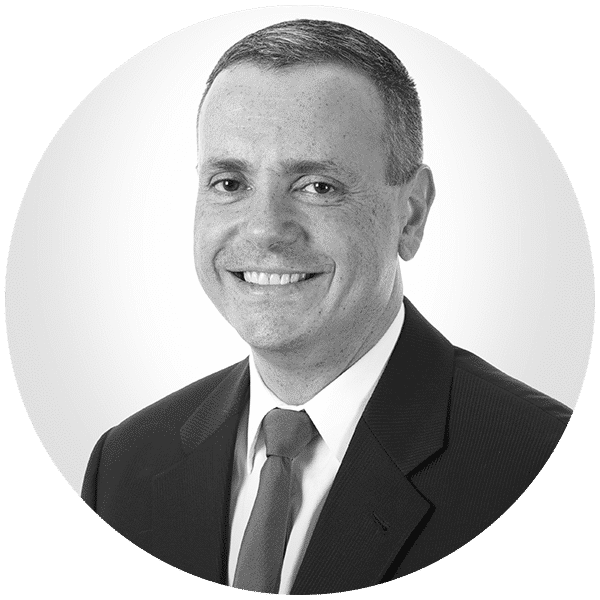 Greg Romundt
President and CEO
Centurion Asset Management Inc.
Read Bio
Mr. Gregory G. Romundt is the founder and President of the Asset Manager, the Property Manager, the Mortgage Manager, the Mortgage Servicer, Centurion Apartment REIT, Centurion Real Estate Opportunities Trust, and Centurion Financial Trust. He has been engaged in investment in residential real estate since 1997 and investments and financial markets since 1991.  He has real estate investment experience in Singapore, Britain, Australia, China and Canada. From 1991 to 1997, he worked for Citibank in Toronto, New York and Singapore as a financial derivatives trader in interest rate derivatives, major and emerging currencies and exotic derivatives.  From 1997 to 2001, he worked for AIG International Group in Hong Kong, Britain and Singapore as head of emerging market derivatives and then as Senior Vice President and Partner (Emerging Markets).  He was the group risk manager, overseeing all of the firm's positions in emerging markets.  He graduated from the Richard Ivey School of Business at the University of Western Ontario with an HBA in 1991.  Mr. Romundt was nominated for and was a finalist in the Ernst & Young 2014 Entrepreneur of the Year award.  He was named CEO of the Year in 2015 by Canadian Apartment Magazine.  He has previously served on the board of NEMA (National Exempt Market Association) and currently serves on the board of the PCMA (Private Capital Markets Association).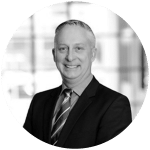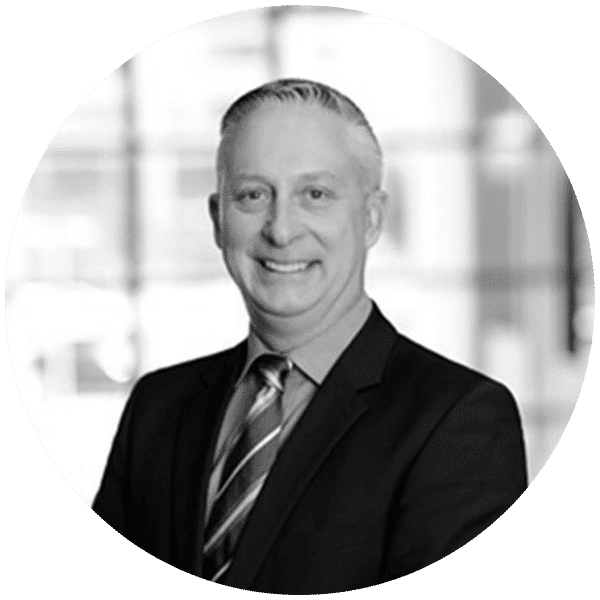 Mike Scott
VP of Business Development
CFO Capital
Read Bio
Mike Scott is Senior VP of Business Development, at CFO Capital. With over 30 years of commercial banking experience, Mike's primary focus is origination, client development and relationships, referral network development and relationships, and deal structuring.
Prior to joining the CFO team, Mike was a top-rated sales manager and business developer with TD Financial Group. He spent over 25 years effectively building and nurturing strong relationships in the National Accounts, Commercial Banking and Business Banking groups.
Mike is a graduate of Western University, earning his BA in Economics in 1985 and completing his Honours Business Administration degree, at Ivey School of Business, in 1987.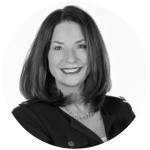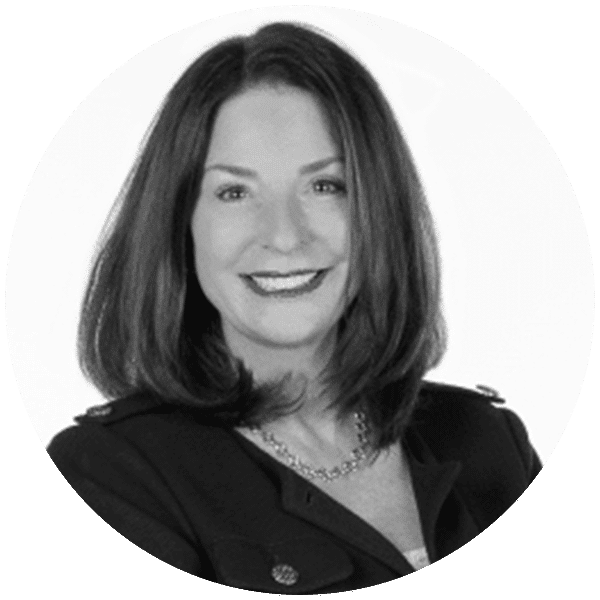 Tami Siewruk
Chief Imagination Officer
Multifamilypro
Read Bio
Tami speaks not only from a rare level and breadth of real-world experience in all facets of property management, but also as an owner and developer of award-winning apartment communities in four states. As President of Siewruk Development, she has completed a 192-unit apartment community in Austin, Texas; and in partnership with Conine Residential Group & The Huizinga Group, developed 305 units in Dallas, Texas. She currently works as a full-time consultant and is working on phase two of a small rental project covering two islands in the Bahamas. If that did not keep her busy she held the Chief Marketing Officer position with TRG Management (The Related Group Management) from 2015 to late 2018.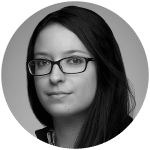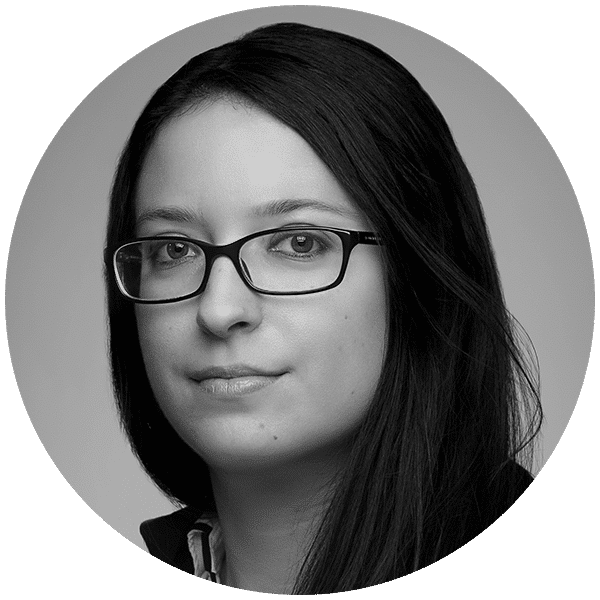 Sally Turner
Manager, Research and Consultancy
SVN Rock Advisors Inc., Brokerage
Read Bio
Sally Turner is Manager of SVN Rock`s Research and Consultancy Department. Sally is a trained urban planner, having earned a PhD in Urban Geography from the University of Toronto, with an additional six years of professional experience in land use planning and development. Sally brings this experience to SVN Rock Advisors, providing planning expertise and experience land development and acquisition to all research projects.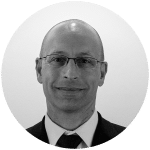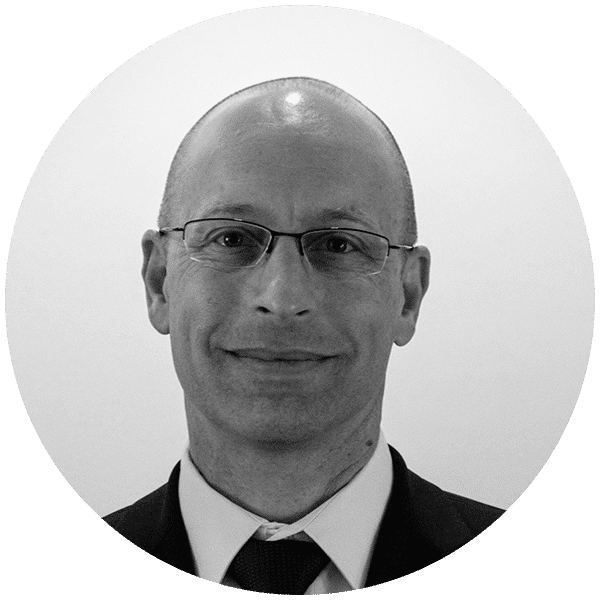 Oren Vered
President
Vered Group
Read Bio
Oren Vered is the president of the Vered Group, an entrepreneur and engineer. Over the last 30 years Oren has served as president and director of private and public companies, hired as a deal-maker and problem-solver for businesses operating across four continents. The Vered Group developed real estate projects in Canada, the USA and Israel for more than 50 years. For the last 15 years, Oren has been focused on the Montreal residential market. Oren's strength and drive of making things happen without fail is now dedicated to creating the next level a rental product. The BRIX – a tower of nearly 300 apartments with a complete living environment that goes beyond the apartment space, and incorporates the entire building volume into a flow of animated living. The BRIX will be one of the most energy-efficient buildings in Montreal.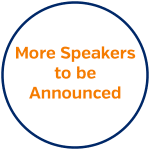 AptCon 2019 Registration Fees
February 1 to April 30
Early-Bird
$1950
After April 30
Regular
$2450
All registrations include light breakfast, morning refreshments, and luncheon.
HST is not included.
For information about Group Registrations (5+), please contact Stefanie Schopen.
VIP Dinner – By Invitation Only
Following the sessions on Day 1, Derek Lobo will host a Developer's Only VIP Dinner. Venue to be determined.
By Invitation Only, the dinner will be an opportunity for developers to gather with like-minded people, enjoy a great meal, and have a good time.
Hotel & Travel Information
2019 Exclusive Hotel Rate
SVN Rock Advisors has negotiated preferential hotel rates at the Sheraton Centre Toronto Hotel – the same location as the conference – for Monday May 27, 2019.
Rooms are available at a reduced rate of $289 per night.
Attendees are able to make their own reservations by calling in toll-free at 1-888-627-7175 and stating that they are part of the SVN Rock Advisors' group, or simply use the dedicated reservation link.
Venue & Directions
Sheraton Centre Toronto Hotel
123 Queen Street West
Toronto, ON M5H 2M9
416-361-1000
Toronto Pearson International Airport (YYZ)
Driving directions
Take Highway 427 South to Queen Elizabeth Way East, merge onto Gardiner Expressway East. Exit onto York Street and go North. Turn right onto Queen Street.
Billy Bishop Toronto City Airport (YTZ)
Driving directions
Take the Gardiner Expressway East and exit at York Street. Follow York Street north and turn right onto Queen Street West. The hotel will be on your right.
What's a Deal Room?
It's where people meet to develop apartments.
It's where stakeholders from across Canada come together to talk about structuring deals, joint ventures, partnerships, and alliances.
How does it work?
Alongside The 8th Annual AptCon: The Blueprint for Rental Apartment Development Across Canada, we are happy to announce that we will be holding the popular Deal Room.
Arrange a one-on-one meeting with Derek Lobo, or another member of the SVN Rock team, to discuss the details of your project. We will help you determine exactly what you need to move forward with your project, and we will use that information to connect you with the experts in New Apartment Construction in Canada to ensure your project is a success.
Registration for AptCon is required. No additional fees for access to the Deal Room.
Terms and Conditions
Cancellation and modifications must be advised by email to stefanie.schopen@svn.com and include your name and confirmation number.
Modifications & Substitutions
After May 15, registration modifications or substitutions will be subject to an administrative fee of $75. This fee will also apply to modifications on site.
Cancellations & Refunds
Registration cancellations received on or before May 15 will be refunded 80% of all fees paid. After May 15, refunds will not be made for cancellations or no-shows.
Policies
Please note that speakers and program are subject to change to without notice.
By attending this event, you may be the subject of still photography or videography which is used by SVN Rock Advisors Inc., Brokerage for purposes of promoting future events. By attending, you agree to grant SVN Rock Advisors Inc., Brokerage the right to use your likeness in any photographic or video coverage of the event.
By registering for this event you agree to all of the above policies.
International Attendees
Visa Information & Letters of Invitation
Pertaining to the New Apartment Construction conferences and workshops in Canada; SVN Rock does not issue formal Visa invitation letters, supporting letters, nor correspond with embassies regarding entrance to the country or attendance at the selected event. An administration fee of $175 is applicable to each registration which is non-refundable. To register, please contact Stefanie Schopen with credit card details, include a photocopy of your passport verification page, both sides of your credit card and fax to 905-319-2528. Thank you for your interest and understanding.
Electronic Travel Authorization – Visa Exempt Foreign Nationals
As of March 15, 2016, visa-exempt foreign nationals are expected to have an Electronic Travel Authorization (eTA) to fly to or transit through Canada. Exceptions include U.S. citizens, and travellers with a valid Canadian visa. Canadian citizens, including dual citizens, and Canadian permanent residents are not eligible to apply for an eTA. However, from March 15, 2016 until Fall 2016, travellers who do not have an eTA can board their flight, as long as they have appropriate travel documents, such as a valid passport. During this time, border services officers can let travellers arriving without an eTA into the country, as long as they meet the other requirements to enter Canada. Find answers to your questions about the leniency period.